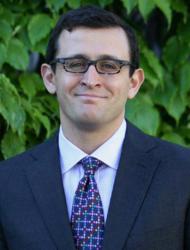 All too often, big businesses victimize consumers because they don't understand that there are laws on the books to protect them. National Consumer Protection Week serves to shine the spotlight on these laws and to empower people to fight back
Stamford, CT (PRWEB) February 20, 2013
Consumer attorney Sergei Lemberg (http://www.lemberglaw.com) is available to members of the media who wish to provide depth and breadth to their coverage of National Consumer Protection Week, March 3-9, 2013.
Lemberg has extensive experience counseling consumers and litigating cases pertaining to the federal Fair Debt Collection Practices Act, the federal Telephone Consumer Protection Act, and state vehicle lemon laws. Lemberg, who was targeted as the "most active consumer attorney" of 2012 by debt collection industry insider WebRecon LLC, believes that National Consumer Protection Week is critical in drawing attention to consumer rights that are often given short shrift. "All too often, big businesses victimize consumers because they don't understand that there are laws on the books to protect them. National Consumer Protection Week serves to shine the spotlight on these laws and to empower people to fight back," Lemberg said.
Lemberg can speak about a variety of issues that are relevant to National Consumer Protection Week, as well as provide referrals to consumers who have exercised their rights under the law. Lemberg can, for example, speak to:
Illegal Debt Collection Practices. Knowledge is power, and consumers need to know that debt collection agencies routinely use illegal tactics to locate, contact, intimidate, harass, and defraud consumers. Such tactics include calling early in the morning or late at night, trying to collect more than is owed, collecting on old debts that have passed the statute of limitations, and threatening imprisonment, wage garnishment, or loss of property.
Why Debt Collectors are Bankrupting Our Courts. Debt collection agencies - particularly debt buyers - are clogging our court systems. They routinely file suits against consumers in order to obtain judgments against them that allow debt collectors to garnish wages and freeze bank accounts. All too often, debt collectors file lawsuits before establishing that a consumer owes the debt in question, and resort to what's known as "gutter service," never notifying the consumer that he or she is being sued. Lemberg says, "Debt collectors have shifted the costs of doing business to an already overburdened court system, making taxpayers foot the bill."
Illegally Repossessing Service Members' Vehicles. The Servicemembers Civil Relief Act makes it illegal for finance companies to repossess vehicles of active duty servicemembers without first obtaining a court order. This hasn't stopped some companies from doing so. Lemberg says, "While our sailors, airmen, and Marines are exhibiting unparalleled patriotism and sacrificing so much, unscrupulous companies are stealing their cars. Violating the SCRA is simply unpatriotic."
Telemarketer Calls, Spam Texts, and Junk Faxes:
Telephone Harassment. It's annoying when the telephone rings at all hours of the day. In many cases, telemarketing telephone calls are against the law. Consumers who are on the receiving end of telephone harassment can recover up to $500 per call - and triple that if the telemarketer knowingly and willfully violated the law.
Text Message Spam. Spam texts are rampant, but most consumers don't realize that many commercial text messages are illegal. A commercial text message is considered spam if the consumer hasn't given the company permission to send texts or if the text was sent by an autodialer.
Junk Faxes. Junk faxes can be both irritating and expensive. The law outlines several criteria that must be met in order for a commercial fax to comply with the law. Consumers can request to be taken off of a company's fax distribution list, and have legal recourse if a company continues to violate the law.
Defective Vehicles:
The Economics of Car Defects. Car defects hurt people the most during an economic downturn. Many consumers who are haunted by joblessness and rising mortgage interest rates, and who are already paying dearly at the grocery store and at the gas pump, are facing what could be the final straw: discovering that they own a "lemon" car, SUV, or truck. Lemon Laws can help people get the compensation they deserve.
Aftereffects of Hurricane Sandy. Cars damaged in Hurricane Sandy could flood the used car market. Following a natural disaster, flood-damaged cars are often cleaned up and sold as late model used cars. This practice is known as "title washing." Consumers who are in the market for a used car should understand the warning signs that indicate a flood-damaged vehicle.
__________
About Lemberg & Associates, LLC
The attorneys at Lemberg & Associates, LLC represent consumers in Fair Debt Collection Practices Act, Telephone Consumer Protection Act, and lemon law cases, among others. Sergei Lemberg can provide you with background information and consumers who have exerted their rights under these and other consumer laws.
For more information, contact:
Sergei Lemberg
Lemberg & Associates, LLC
http://www.LembergLaw.com
203.653.2250
###