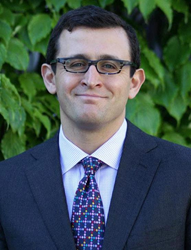 Fee-shifting provisions are included in consumer laws to encourage private citizens to implement public policy under what's termed the 'Private Attorney General Doctrine.'
Stamford, CT (PRWEB) May 20, 2015
Lemberg Law (http://www.StopCollector.com) has released a new study that examines whether judicial activism has a chilling effect on consumers' ability to exercise their right to sue debt collection agencies that violate the Fair Debt Collection Practices Act (FDCPA). An examination of 94 randomly selected FDCPA court cases resolving between 2011 and early 2015 revealed that courts routinely slashed the attorney fee awards that enable consumers to level the playing field. Over the same time period, the number of FDCPA cases filed in federal courts fell dramatically even though consumer complaints about debt collection activities held steady.
The firm's newly published study, "How Fair Debt Collection Laws are Thwarted by Routine Judicial Fee Slashing," highlights the fee-shifting provision of the FDCPA, which enables consumers to recover attorney fees and court costs when they prevail in fair debt lawsuits. According to Sergei Lemberg, who has been targeted by the debt collection industry as the "most active consumer attorney" each year for the past five years, "Fee-shifting provisions are included in consumer laws to encourage private citizens to implement public policy under what's termed the 'Private Attorney General Doctrine.'"
Indeed, in a 2012 decision in Evon v. Law Offices of Sidney Mickell (U.S. Court of Appeals, Ninth Circuit, No. 10-16615), the Ninth Circuit Court of Appeals opined, "The FDCPA is a consumer protection statute and was intended to permit, even encourage, attorneys like Lemberg to act as private attorneys general to pursue FDCPA claims." But routine fee restrictions undermine that goal.
This new study found that, for FDCPA cases, courts awarded the dollar amount of attorney fees sought in only 8 percent of non-default judgment cases. In 20 percent of cases, the attorney fee award was reduced by between one-third and one-half; and in 21 percent of cases, the award was slashed by more than 60 percent. According to Lemberg, "Judges are authorized to reduce attorney fees as well as enhance them; however, significant and routine reductions, with no evidence of enhancements, could and will discourage law firms from taking FDCPA cases."
Statistics show that, compared with 2011, there were 7 percent fewer FDCPA federal cases filed in 2012, 15 percent fewer in 2013 and 20 percent fewer in 2014.
The study found that courts reduce attorney fee awards via two primary mechanisms: reducing the number of billable hours and reducing the hourly fees of plaintiffs' attorneys. While the path to a fee award involves determining an hourly fee that aligns with those in the community where the case is heard, the study found that there is no objective reference that defines prevailing rates. "The absence of rate standards leads to wildly varying hourly rates for plaintiff attorneys," said Lemberg. "This results in unpredictability for law firms."
The study concludes that the uncertainty about attorney fees could be mitigated by initiating a nationwide survey of prevailing consumer attorney fees that courts could use as a benchmark and that attorneys could rely on when filing motions for fees and costs. "If attorneys know what to expect in terms of compensation for FDCPA cases, they're likely to be more willing to go to bat for consumers," said Lemberg.
"How Fair Debt Collection Laws are Thwarted by Routine Judicial Fee Slashing" can be downloaded from http://www.stopcollector.com/i/research-201505-fdcpa-fees-1/
About Lemberg Law
The attorneys at Lemberg Law represent consumers in Fair Debt Collection Practices Act, Telephone Consumer Protection Act, and lemon law cases, among others. Sergei Lemberg can brief you about the Fair Debt Collection Practices Act, remedies available to consumers who are victims of debt collector harassment, and other relevant issues.
For more information, contact:
Sergei Lemberg, Esq.
Lemberg Law
http://www.StopCollector.com