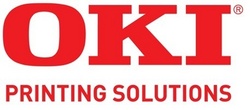 With these new color printers, companies will be able to easily integrate industry-leading printing technology to keep their companies cutting edge.
MOUNT LAUREL, N.J. (PRWEB) May 15, 2008
Highlights of the press release:
The C6050 Series and C6150 Series color printers provide small to medium workgroups with versatile, professional color performance and a competitive total cost of ownership (TCO) Ideal for manufacturing and transportation applications, the C6050 and C6150 Series are the only new color printers in their class1 that include a parallel port standard for simple technology upgrades within legacy systems Businesses can step up to fast, versatile HD Color performance with the cost-effective C6050 Series The C6150 Series delivers powerful, professional HD color and media flexibility for true impact "Many businesses are still utilizing legacy systems, especially in the manufacturing and transportation industries. For companies that do not have the budget to upgrade their entire system infrastructure, the C6050 and C6150 Series are an ideal solution," said Mike Garofola, Sr. Marketing Manager, Color Products at OKI Data Americas. "With these new color printers, companies will be able to easily integrate industry-leading printing technology to keep their companies cutting edge."
The C6050 Series is designed for workgroups that utilize professional-looking documents in daily business. The increased media flexibility, including banners up to 8.5" x 47.24", combined with a high resolution of 1200 x 600 dpi and a competitive TCO provides users with robust technology and superior value.
The C6150 Series includes affordable, HD color printers with fast print speeds of 26ppm for color and 32ppm for monochrome with an 11 second color first page out.3 A competitive maximum duty cycle of 60,000 pages and a maximum paper capacity of 930 pages handle the demanding workgroup environment of small to medium businesses.
Key features of the C6050 and C6150 Series include:
Parallel port and PCL/PostScript standard for easy integration into existing IT infrastructure Single Pass ColorTM Technology for enhanced media handling and flexibility Fast print speeds for both color and monochrome printing to increase productivity and efficiency Two-piece consumable design, offering a competitive TCO that allows businesses with all budget sizes to incorporate such advanced technology into their everyday processes The C6050 and C6150 Series are part of a new suite of A4 color printers recently launched by OKI Printing Solutions that boost in-house, high-quality color printing for businesses of all sizes and needs. With the C3600n, C5650 Series, and C710 Series, the C6050 and C6150 Series expand the possibilities of businesses through color printing with a robust color printer line that brings unsurpassed value to every application.
Both Series will be available in May and sold exclusively through OKI Printing Solutions authorized solution providers and direct marketing resellers in the US, Canada, and Latin America. The pricing for each model in the C6050 and C6150 Series are as follows:
  C6050n - $499 C6050dn - $639 C6150n - $699 C6150dn - $839 C6150dtn - $1029 C6150hdn - $1149   All products build on parent company OKI Data Corporation's history of leadership and innovation in color printing. It is based on printing technologies advanced by OKI Data Corporation, such as digital LED technology and Single Pass Color™. This technology allows OKI Data to manufacture products that require fewer moving parts for increased reliability.
The C6050 and C6150 Series feature a standard 1-Year Overnight Exchange Warranty, and like all OKI Printing Solutions products, the C6050 and C6150 Series are backed by comprehensive support from OKI Printing Solutions. The company provides live, toll-free2 technical support 24 hours a day, 7 days a week, 365 days a year, with agents based in North America. For more information, please visit http://www.okidata.com.
About OKI Data Americas
OKI Data Americas, headquartered in Mount Laurel, N.J., and a subsidiary of OKI Data Corporation of Japan, markets PC peripheral equipment and customized document management solutions under the OKI Printing Solutions brand, including digital color and monochrome printers, color and monochrome multifunction products and serial impact dot matrix printers, as well as a full line of options, accessories and consumables. OKI Data Americas takes a consultative approach to supporting every customer's needs and delivering individualized print solutions that optimize business performance. The company's innovative technology is backed by its parent company OKI Electric Industry Co., Ltd., a world leader in information processing systems, telecommunications and electronics and a $6.1 billion multinational corporation with headquarters in Tokyo. Keeping its customers needs top of mind, OKI Data Americas is ISO 9001:2000 certified and most products have earned the ENERGY STAR® certification.
OKI, Reg. OKI Electric Industry Co., Ltd. ENERGY STAR Reg. T.M. U.S. EPA, Single Pass Color T.M. and design Reg. T.M. OKI Data Corp.
1 The C6050n is compared to HP 3600n, Lexmark C530dn, Lexmark C532n, Lexmark C534n, Xerox 6180n, Dell 3110cn, Samsung 650; the C6150n is compared to HP 3505n, HP 4005n, Lexmark C534n, Xerox 8560n, Konica Minolta 5570, Konica Minolta 5550, Samsung 650, Ricoh SP-C410dn, Ricoh SP-C411dn
2 Available in the U.S. and Canada only
3 Published performance results based on laboratory testing. Individual results may vary.