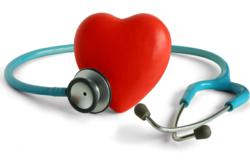 Chicago (PRWEB) September 12, 2012
Sertifi, a leading Web contracting and electronic signature provider, will exhibit at the AHHC of N.C. Fall Leadership Conference being held on Oct. 8 and 9 in Wrightsville Beach, N.C.
This year, Sertifi became a member of the AHHC of N.C. and the Home Care Association of Florida (HCAF) to help raise awareness of the many benefits its eSignature service offers home health care agencies. The paperless solution reduces costs, increases productivity, enhances employee satisfaction and much more!
Health care companies including MedAssets and Liberty HomeCare & Hospice Services utilize Sertifi's time-saving service to resolve paperwork setbacks that agencies struggle with today. Within the industry, Sertifi's on-demand platform for sending, signing and tracking is used for CMS Form 485, face-to-face certifications and other required documentation. Sertifi's service replaces the slow, paper-based workflow with a quick and streamlined process that can easily be tracked and managed.
Conference Details
Event: AHHC of N.C. Leadership Conference
Dates: Oct. 8-9, 2012
Location: Holiday Inn Resort® hotel in Wrightsville Beach
Raffle Prize: Stop by the Sertifi booth for a chance to win an Apple Shuffle! Entry requires a business card.
For more Information, please visit the AHHC of N.C. website at http://www.homeandhospicecare.org
Register for Webinar!
To learn more about eSignatures for home health and hospice care, sign up for Sertifi's free 30-minute webinar on Wednesday, Sept. 26 at 1:00 p.m. CST. Register here while webinar seats are still available: http://bit.ly/HomeHealthSertifi
For additional electronic signature information, please call 1-866-983-8877 or email sales(at)sertifi(dot)com.
About Sertifi
Sertifi's business tools enable organizations to better share information, collaborate, execute agreements with electronic signatures and track agreement status in real time.
Sertifi provides the industry's leading Web service API, which enables integration into existing systems, or pre-built connectors into leading platforms such as Salesforce and Microsoft Dynamics CRM. Sertifi is trusted by leading companies including CareerBuilder, Microsoft, Pitney Bowes and the U.S. Air Force.