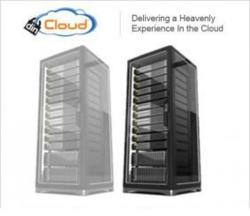 Server virtualization has become a hot topic within many companies. Do you have a server virtualization strategy yet?
Los Angeles, CA (PRWEB) January 18, 2013
This webinar will focus on server virtualization, since it has become a hot topic within many companies; and will help you to design your server virtualization strategy.
The high density, scalability, easy configuration, and lower energy costs offered by virtual servers help to drive business innovation and eliminate server sprawl. What's more, enterprises that deploy virtual servers are enjoying significant savings - often more than 50 percent - when compared to traditional servers.
Join dinCloud for this brief webinar on Wednesday, January 23rd 2013, and learn how server virtualization can help you to:

Reduce costs by increasing energy efficiency and requiring less hardware.
Ensure continued IT innovation while meeting enterprise application SLAs.
Minimize lost revenue by reducing both planned and unplanned downtime.
Achieve high availability and reliability of systems and applications.
Virtualize enterprise applications including Exchange, SQL Server, SharePoint and SAP.
Gain peace of mind with automated backups.
You can't afford to run business as usual. So join this important session to see it in action.
Register here: https://attendee.gotowebinar.com/register/6942674106758242048
For more details visit dinCloud.com or call 424-286-2300.
About dinCloud:
dinCloud is a cloud transformation company that helps organizations rapidly migrate to the cloud through Business Provisioning. Each private, virtual datacenter provides hosted virtual desktops, hosted virtual servers, and cloud backup and recovery services, which are controlled by the customer through a web-based application. dinCloud provides subscription-based services tailored to fit a range of business models resulting in reduced cost, enhanced security, control, and productivity. dinCloud is headquartered in Los Angeles.