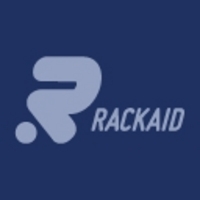 Backups without a recovery plan are waste of time and money. You must make sure that your backup technology aligns with your business goals.
Jacksonville, FL (PRWEB) April 27, 2010
rackAID and R1Soft will host a free webinar: Best Linux Server Backup Practices featuring Jeff Huckaby, CEO and founder of rackAID.
The webinar will be held on April 28th, 2010 at 12:30 PM EDT.
"Backing up one server can be a pain, but imagine what you need to do if you have 100's. Fortunately, we found a cost-effective solution in R1Soft's CDP technology which we deployed in 2007. Since then, we have helped many clients restore lost data due to accidentally deletion, security issues, hardware failures and even a fire. In this webinar, I want to pass on some of what we've learned at rackAID in backing up 100's of servers so that businesses can make good decisions about their backup and recovery plans, " said Mr. Huckaby.
rackAID specializes in managed service for Linux powered operations. More than 90% of their server management clients use their R1Soft powered backup and recovery services.
This webinar will focus on backup strategy, implementation and management with some time for questions and answers with the rackAID team.
As an added bonus, R1Soft will be giving away a Bose SoundDock to a lucky attendee.
Register today by visiting:
http://www.rackaid.com/resources/linux-server-backup-webinar/
About rackAID:
rackAID offers a broad range of Linux management services, but the most important thing we provide is the peace of mind that comes with having a partner who has your best interests in mind. Whether we manage your complete IT infrastructure or provide consulting or administration services, you receive reliable advice at a predictable price. rackAID's business-driven approach is comprehensive, taking into account costs, best practices and your true needs, then connecting you to the right resources to meet those needs. Call use today at 877-435-2445.
###