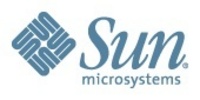 The Network is the Computer(TM)
SANTA CLARA, Calif. (PRWEB) September 8, 2008
As part of Sun's participation in Microsoft's Server Virtualization Validation Program, the Sun xVM Server software, an open, flexible and datacenter-grade hypervisor, will be validated to work with Microsoft Windows Server 2008 and prior versions. Microsoft and Sun customers will benefit from stronger interoperability and a joint support experience for virtual infrastructure deployments. In addition, Sun and Microsoft are working together to offer customers the Solaris(TM) Operating System (OS) as a certified guest on Windows Server 2008 Hyper-V. Additionally, Sun is expanding its support for Microsoft technologies by providing Sun Ray(TM) thin client customers the ability to access Windows as a guest OS running on Microsoft Windows Server 2008 Hyper-V.
"Sun is committed to offering interoperability with Microsoft's products, so that our mutual customers can run their choice of operating systems on any virtualization platform on Windows-compatible x64 servers from Sun," said Steve Wilson, vice president of xVM, Sun Microsystems. "From the desktop to the datacenter, Sun offers a broad portfolio of products ideal for virtualization. By collaborating with Microsoft, we are delivering on the promise of cross-platform virtualization and most importantly, helping customers reap the full benefits of their virtualization investments."
"Interoperability is an important requirement for customers to adopt virtualization for their datacenters and desktops," said Bob Kelly, corporate vice president of infrastructure server marketing within Microsoft's Server and Tools Business. "Together with Sun, we are equally committed to ensuring Windows Server runs well on Sun's virtualization products, and that the same is true for the Solaris operating system running on Windows Server 2008 Hyper-V."
Sun Ray thin client customers can now use Windows Server 2008 Hyper-V to host user desktops originating on Windows Server 2008, Windows Vista, and Windows XP Professional, and display these desktops on Sun Ray thin client devices over the network. With the Windows-client OS being supported, customers who choose to deploy Microsoft server-based computing technologies with Sun Ray thin clients will no longer be limited to applications that only run seamlessly in a Windows Server Terminal Services environment, including web and enterprise applications.
As part of Sun and Microsoft's collaboration efforts, the two companies plan to integrate Sun(TM) xVM Ops Center with Microsoft System Center Configuration Manager 2007, offering customers the ability to update and manage Windows guest operating systems in the second half of 2008. With this addition, Sun customers will be able to use a single management framework to manage their choice of operating systems from Solaris and Windows to Linux as well as monitor physical and virtual environments.
Avanade, a global IT and business solutions company and Sun partner, chose the Sun Fire(TM) x4150 server, based on the Intel® Xeon® processor 5400 series, to deploy Windows Server 2008 Hyper-V for their internal datacenter. "Sun is changing the game with its new line of x86 systems -- a great platform to take advantage of the new features in Windows Server 2008 and Windows Server 2008 Hyper-V," said Dale Christian, chief information officer, Avanade.
Sun's collaboration with Microsoft continues to show Sun's commitment to maximize flexibility and deliver value for its small and medium business and enterprise customers. Sun x64 customers can now run Windows Server 2008 Hyper-V. As a Windows Server OEM, Sun sells and supports Windows Server products on certified x64 servers and blades, and offers Windows Server utilities and value-added software. Sun additionally provides solutions to enable major TCO savings for customers, such as Sun's Infrastructure Solution for Microsoft Exchange Server. To find out more information, visit: http://www.sun.com/storagetek/exchange/index.jsp
Sun will be showcasing virtualization demos at the Microsoft 'Get Virtual Now' customer event in Bellevue, Wash. on September 8, 2008 at booth P9. For more information on Sun and Microsoft's offerings, visit: http://www.sun.com/windows.
Sun's Virtualization Products and Services
Sun offers a complete desktop-to-datacenter virtualization product portfolio and comprehensive set of virtualization service offerings to help customers deploy new services faster, maximize the utilization of system resources, and more easily monitor and manage virtualized environments. Sun's virtualization products provide unified software management tools and virtualization capabilities across operating systems, servers, storage, desktops and processors. For more information, visit http://www.sun.com/virtualization.
ABOUT SUN MICROSYSTEMS, INC.
Sun Microsystems develops the technologies that power the global marketplace. Guided by a singular vision -- "The Network is the Computer(TM)" -- Sun drives network participation through shared innovation, community development and open source leadership. Sun can be found in more than 100 countries and on the Web at http://www.sun.com.
Sun, Sun Microsystems, the Sun logo, Java, Sun Ray, Sun Fire, Solaris, and "The Network Is The Computer" are trademarks or registered trademarks of Sun Microsystems, Inc. or its subsidiaries in the United States and other countries. Intel(R) Xeon(R) is a trademark or registered trademark of Intel Corporation or its subsidiaries in the United States and other countries.