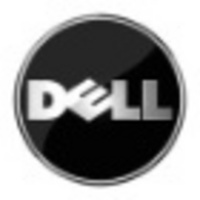 Combined with Dell technology and services, Windows Server 2008 is easier to configure and deploy and helps deliver on our goal of simplifying IT, enabling customers to reduce costs and complexity as they take data center computing to a new level.
LOS ANGELES (PRWEB) February 27, 2008
Dell has established comprehensive expertise in all aspects of Windows Server 2008 by working closely with Microsoft for the past three years and dedicating thousands of hours to developing field readiness and implementation capabilities. As a result, Dell created technology tools, processes and customizable infrastructure consulting services designed to enable automation of and to simplify Windows Server 2008 adoption.
"Windows Server 2008 will revolutionize the data center, and Dell is uniquely positioned to unlock and accelerate the potential of this next-generation operating system for our customers," said Brad Anderson, Senior Vice President, Dell Business Product Group. "Combined with Dell technology and services, Windows Server 2008 is easier to configure and deploy and helps deliver on our goal of simplifying IT, enabling customers to reduce costs and complexity as they take data center computing to a new level."
"Our customers are excited about the vibrant ecosystem that has developed around Windows Server 2008, SQL Server 2008 and Visual Studio 2008," said Bob Muglia, senior vice president of the Server and Tools Business at Microsoft Corp. "We look forward to continued work with Dell to extend the benefits of Windows Server 2008 to our customers across the globe."
Helping Customers "Go Green" in the Data Center
New features in Windows Server 2008 help simplify power management, making it easier to reduce data center power consumption. These features, combined with Dell's leading Energy Smart PowerEdge server and data center solutions, can enable customers to create more energy efficient data centers and effectively deliver on their corporate green IT initiatives.
For example, Dell's PowerEdge M-Series blade server solution running Windows Server 2008 provides significant energy savings compared to similarly configured competitive systems. The PowerEdge M-Series consumes up to 10 percent less power and achieves up to 21 percent better performance per watt than the HP BladeSystem c-Class(1). Compared to the IBM BladeCenter H, the M-Series consumes 11 percent less energy and achieves up to 28 percent better performance per watt(1).
Dell PowerEdge servers provide an ideal platform for virtualization, and enable an easy path to a virtualized environment with the combination of Hyper-V technology built into Windows Server 2008. This combination can help customers simplify the way they consolidate, reduce power consumption and optimize their data center operations.
Simple and Flexible Windows Server 2008 Adoption
Dell offers a comprehensive portfolio of services to best meet the unique needs of customers with diverse IT infrastructures and help simplify the adoption of Windows Server 2008. Dell's Global Infrastructure Consulting Services (GICS) helps accelerate Windows Server 2008 deployment time and maintenance by leveraging a validated, repeatable migration process. Dell GICS is designed to ensure customer migrations to Windows Server 2008 are "right-sized," fast and reliable, with no interruption to their business operations.
Dell is working with customers worldwide to deliver smooth Windows Server 2008 migrations, with services and tools including:
-- Factory testing and validation of Windows Server 2008 on Dell servers to help ensure it will work in customers' IT environments;
-- Dell's Readiness Advisor Tool, an easy-to-use, free online tool that can help save customers time and money by scanning their networks to determine which Dell servers are ready for Windows Server 2008;
-- Pre-installation of Microsoft security updates on every server, enabling more secure integration and faster deployment time; and
-- Dell's Windows Server 2008 Early Adopter Program, providing migration consultants with "from the field" expertise and enabling them to be optimally prepared to assist customers in the evaluation, assessment, design, migration to and implementation of Microsoft's new operating system platform.
About Dell
Dell Inc. (NASDAQ: DELL) listens to customers and delivers innovative technology and services they trust and value. Uniquely enabled by its direct business model, Dell is a leading global systems and services company and No. 34 on the Fortune 500. For more information, visit http://www.dell.com, or to communicate directly with Dell via a variety of online channels, go to http://www.dell.com/conversations. To get Dell news direct, visit http://www.dell.com/RSS.
(1) Based on preliminary results from Principled Technologies "Windows Server 2008 SPECjbb2005 Performance and Power Consumption on Dell, HP and IBM Blade Servers," February 2008 report commissioned by Dell.