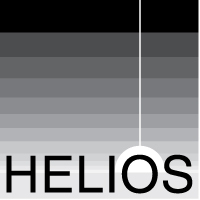 Workflow and process automation using Script Server is being deployed profitably by leading HELIOS customers, greatly reducing costs and speeding production
Hannover, Germany (PRWEB) December 17, 2009
HELIOS Software GmbH announced the availability of HELIOS ScriptAssistant, a free utility that simplifies the creation of hot folder scripts for HELIOS Script Server and Tool Server - the automation system for its leading server software suite including HELIOS UB+ versions of EtherShare, PCShare, WebShare, ImageServer, PDF HandShake, and PrintPreview.
Automating processes is now possible for any user, without the need for special scripting knowledge. Individual processes and integrated workflows - including image conversion, PDF preflighting, PDF printing, PostScript printing, proof printing, and PDF-native OPI - can all be automated with Script Server. Even automation and integration of client applications via HELIOS Tool Server can be set up within minutes.
"Workflow and process automation using Script Server is being deployed profitably by leading HELIOS customers, greatly reducing costs and speeding production," noted Helmut Tschemernjak, CEO of HELIOS Software. "With ScriptAssistant it becomes even easier to take advantage of Script Server's power and flexibility."
The main advantages of the HELIOS Script Server ScriptAssistant are:

Set-up of workflow automation within minutes
No special scripting knowledge required
Simply select the desired options
Created scripts can be enhanced with standard scripting tools
Ready-made hot folder support for image conversion, PDF printing, PDF-native OPI and remote Tool Server
Available for Mac and Windows operating systems
Additional hot folder scripts available for download free of charge
Free white paper "Integrating and Automating HELIOS Applications" explains features and benefits of various use cases.
The new HELIOS ScriptAssistant application is now available for Mac and Windows free of charge. It can be downloaded at: http://webshare.helios.de using the credentials (User: tools, Password: tools Sharepoint: HELIOS Tools). ScriptAssistant requires the latest version of HELIOS ImageServer UB+ with all updates installed. Additional information about the HELIOS file and print server for Mac, Windows and web clients is available at the HELIOS website http://www.helios.de.
Smart Ideas for Better Networking
HELIOS UB+ Unbreakable Server Solutions deliver mission critical server solutions to enterprise, government, university, and prepress sites. WebShare, EtherShare, and PCShare provide integrated cross-platform networking for Mac, Windows and Web clients, with advanced file and print server services, and easy remote server administration. HELIOS ImageServer, PDF HandShake and PrintPreview bring high efficiency and advanced capabilities to design, prepress and printing operations.
HELIOS products run on powerful and scalable servers including Apple Mac OS X, IBM AIX, Linux, Sun Solaris, and Windows systems. HELIOS products provide reliable cross-platform support for Mac, Windows, Web and UNIX-based clients.
Distributors sell HELIOS products worldwide to value-added resellers who provide complete networking solutions to customers. HELIOS also works with many strategic partners that incorporate HELIOS server software to provide powerful third-party archive, asset management and workflow solutions.
Editorial contact:
Germany Helmut Tschemernjak, HELIOS Software GmbH, Steinriede 3, D-30827 Garbsen, Germany; Tel +49-5131-709320 Fax +49 5131-709325; E-mail: mktg (at) helios.de; Internet: http://www.helios.com
U.S.A. Thomas Hallinan, HELIOS Software GmbH, 209-827-2760, mktg (at) helios.de Bill Gram-Reefer, WORLDVIEW, 925-323-3169, reefer (at) worldviewpr.com
# # #