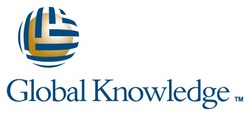 CARY, N.C. (PRWEB) May 27, 2008
Students will practice defining IT services in business terms to understand which services have the highest business value, and they'll learn to understand the priorities and needs of stakeholders. Take-home tools and templates allow students to rapidly build their service portfolio. Students will learn best practices and key principles from ITIL training, COBIT, and Management of Risk (M_o_R) that can be applied from a practical approach to enable an IT service strategy.
Students will learn about:
The IT service delivery model Identifying IT services Creating a product offering Identifying risks to the enterprise Assigning value to the elements of IT services Building the stakeholder questionnaire Ranking the IT services This course is available in our classrooms or as a private, on-site course that can be tailored to the needs of your organization. Learn more about our Defining and Valuing IT Services training course and access white papers, web seminars, and podcasts at http://www.globalknowledge.com.
About Global Knowledge
Global Knowledge is the worldwide leader in IT and business training. We deliver via training centers, private facilities, and the Internet, enabling our customers to choose when, where, and how they want to receive training programs and learning services. Our more than 700 courses span foundational and specialized training and certifications. Founded in 1995, Global Knowledge employs more than 1,500 people worldwide and is headquartered in Cary, N.C. The company is owned by New York-based investment firm Welsh, Carson, Anderson, and Stowe.