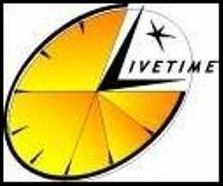 LiveTime's web-based products bring a fresh approach to service management and I'm confident our customers will appreciate the benefits
Newport Beach, CA (PRWEB) March 20, 2007
LiveTime Software, a leading provider of ITIL certified Web 2.0 Service Management, Help Desk and Customer Support Software, today announced a new partnership for the Irish market with Servaplex Ltd, a leading software solutions provider based in Dun Laoghaire, Co Dublin. Under the terms of the agreement, Servaplex will resell LiveTime Service Manager and LiveTime Help Desk throughout the Republic of Ireland and Northern Ireland.
Servaplex, which also resells Centennial Software products will now offer out-of-the-box integration between LiveTime products and Centennial Discovery.
"LiveTime's web-based products bring a fresh approach to service management and I'm confident our customers will appreciate the benefits," commented Lyle Shore, Servaplex Managing Director. "For enterprise-level software, they're remarkably straightforward to install and maintain - and with an intuitive user interface training costs are kept to a minimum."
"We are delighted to be working with Servaplex," said Mike Fellows, Managing Director of LiveTime's EMEA operations. "Their expertise and the experience the company has gained through working with Centennial makes them an ideal partner."
About Servaplex
Servaplex is a leading supplier of Windows based software tools providing best of breed products for Inventory Management, Service Management, Patch Management, Remote Control, Disaster Repair and Recovery, System Monitoring, Security and Storage Resource Management solutions. Servaplex software is utilized by many of the world's leading companies, as well as Government and Educational institutions, who rely on the solutions to assist in their daily operations. For more information visit http://www.servaplex.com
About LiveTime Software
Headquartered in Newport Beach, California, LiveTime Software, Inc. is a vendor of ITIL compliant, web-based service management, help desk and support automation software for medium to large enterprises. Many global 2000 organizations and educational institutions use LiveTime's vendor-neutral solutions to lower their costs and improve customer satisfaction. Founded in 1999, LiveTime Software is a privately held firm with offices in the United States, Australia and the United Kingdom. For more information visit http://www.livetime.com
###