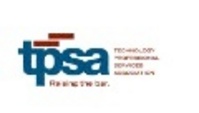 Achievements in PS: Case Studies in Applied Innovation
SAN DIEGO (PRWEB) January 23, 2008
Using Xerox's experiences as a backdrop, Bane will illustrate how service centers of excellence can be used to improve time to revenue and reduce time to profitability for complex professional service engagements.
"Professional service organizations have long experimented with techniques to accelerate the development and improvement of delivering complex service engagements. Jeff's presentation offers an inside opportunity to learn from one of the most aggressive innovators in the world of services," said Thomas Lah, executive director, TPSA.
The Xerox COE was created in 2007 as part of the company's Major Account Services Delivery Transformation. The COE is responsible for implementing new services contracts, delivering technological and process innovation to existing customers and insuring that Xerox's consultants and project managers are equipped and prepared to deliver existing and emerging offerings for Xerox's largest accounts.
"On the frontlines I've seen firsthand how PS executives struggle with various management challenges when implementing centers of service expertise, from funding to landing and implementing engagements, to determining the metrics that prove success," said Bane.
"This case study will shed light on some of the policies and processes that have worked for us at Xerox and can be applied to other PS environments," Bane added.
Bane joined XGS as a project manager in 1998 with the Cleveland, Ohio branch, where he spearheaded the creation and delivery of a project management office (PMO) to serve his region's business needs. He hired and trained project managers for the PMO and created business processes, tools and templates to manage the office's IT engagements and resources. Subsequently, Bane served in several regional field service delivery and sales management roles and for the past 5 years has served in several national service delivery leadership roles.
Bane has more than 20 years of project, program and operations management experience in healthcare, construction, telecommunications and information technology.
Bane earned a doctorate in industrial engineering from Cleveland State University, where he also received his master's degree in industrial engineering. In addition, he has a bachelor's degree in mathematics from Marshall University. He is PMP-certified through the Project Management Institute and is a Six Sigma Black Belt, certified through the American Society for Quality.
Spring Summit and Other TPSA Events
The Spring 2008 TPSA Summit, "Achievements in PS: Case Studies in Applied Innovation," will be held in May in Santa Clara, Calif. Registration information can be found at http://www.tpsaonline.com/summit/registration.asp.
Along with the Service & Support Professionals Association (SSPA) and Association for Services Management International (AFSMI), TPSA will co-sponsor Technology Services Europe 2008, April 2-4 in Paris. For all upcoming events, see
http://www.tpsaonline.com/event_calendar.asp.
About TPSA
The Technology Professional Services Association (TPSA) is the first and only organization for executives who create, produce, deliver, manage, measure, and optimize technology services in the world's leading corporations. Member companies represent a diverse group of market segments including hardware and software products, systems integration, on-demand hosted applications, and value-added solutions.
Led by experienced PS professionals and thought leaders, TPSA provides real-world guidance to address complex and pressing business challenges. Among its popular member benefits is TPSA Research, which includes the industry's only comprehensive PS Benchmark Study. TPSA also provides advisory services, unique industry insights, and both web-based and in-person collaboration platforms to better manage the business of delivering technology professional services.
TPSA is a member of a global network of associations that includes the Service & Support Professionals Association (SSPA) and the Association for Services Management International (AFSMI). More information on TPSA can be found at http://www.tpsaonline.com.