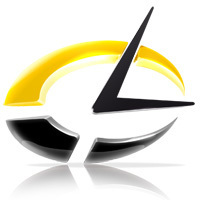 Newport Beach, CA (PRWEB) February 5, 2009
LiveTime Software, a leading provider of ITIL based Web 2.0 Service Management and Help Desk software, today announced that it has achieved MySQL Enterprise Certification against MySQL 5.0 and 5.1. This assures customers that they are deploying a production-ready, enterprise-grade solution when using Sun Microsystems' MySQL.
Growing customer demand for MySQL solutions, specifically, the number of migrations to MySQL from other RDMS vendors currently using LiveTime has meant a strengthening of relationship between the two companies. LiveTime recently became a Gold Partner in Sun's MySQL Enterprise Connection Alliance (MECA) partner program, and continues to work closely with Sun to provide first
line support for installations based around MySQL Enterprise.
Certification tests were performed on Sun X4100 M2 and Sun T2000 servers running Solaris 10 update 4, MySQL Enterprise 5.0.45 and 5.1.30 using both InnoDB and MyISAM storage engines, Java 6 u10, Tomcat 6.0.18 and LiveTime 5.5. Approximately 900 functional test cases were executed and passed in their entirety, representing all functional aspects of LiveTime Service Manager functioning to specifications. Complete details of the testing methodology are available from http://www.livetime.com/webservicedesk/Certifications.html.
LiveTime continues to expand its global reach and appeal to large enterprises with its integrated approach to ITIL best practices, open standards, unified web 2.0 interface and embedded Configuration Management Database (CMDB). LiveTime is available as a virtual appliance, hardware appliance and traditional server software, servicing more than 10 million users around the globe.
About LiveTime Software
Headquartered in Newport Beach, California, LiveTime Software, Inc. is a vendor of Web 2.0, ITIL based service management and help desk software for medium to large enterprises. Many global 2000 organizations and educational institutions use LiveTime's vendor-neutral solutions to lower their costs and improve customer satisfaction. Founded in 1999, LiveTime Software is a privately held firm with offices in the United States, Australia and the United Kingdom. For more information visit http://www.livetime.com
###