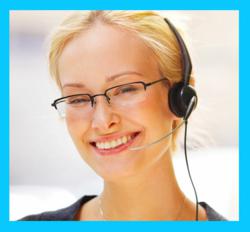 The CBD grind escape plan includes office space close to where staff live, travelling to the CBD only on days when needed, and appointments in the CBD at times that avoid peak hour traffic, according to Grant Mason Director of Gordon Executive Centre
Sydney, Australia (PRWEB) February 07, 2012
Gordon Executive Centre: While the New South Wales state government plans to speed the growth of the population of the North Shore of Sydney including 10,000 additional dwellings in Ku-ring-gai alone between 2004 and 2031, plans have not included expansion of road and rail links in the Ku-ring-gai Council area. The inevitable slowing of traffic is already setting in for office workers. Another year, construction cranes dot the skyline, new apartments and more people yet the links between the Sydney CBD and the Sydney Upper North Shore remain the same.
Office workers commuting from the Sydney North Shore to the Sydney CBD face an increasing grind in their commute with slower street traffic and crowded trains. Some businesses when choosing their office location either between the Sydney CBD or the Sydney Upper North Shore, are sensibly selecting office space closer to where staff live.
Shorter commute time from the desirable and leafy North Shore Sydney residential areas means more time for family, sport, and relaxation with less stress. Plus shorter North Shore Sydney commutes to the office are good for the environment with less petrol required and reduced vehicle exhaust.
The CBD grind escape plan includes establishing flexible office space close to where staff live, travelling to the CBD only on the days when needed, and making appointments in the CBD at times that avoid peak hour traffic, according to Grant Mason Director of Gordon Executive Centre.
This is where Serviced Offices Sydney with Gordon Executive Centre Serviced Offices Gordon on the North Shore of Sydney offers an attractive option. Clients are not locked in with offices for 1-10 staff on relatively short terms of from one hour for meeting room hire to a dedicated serviced office from 1 day to a week to 1, 3, 6, or 12 months. Other serviced office Sydney benefits include shared reception, phone answering, boardroom, meeting rooms, and big business infrastructure with serviced offices that are instantly available without the distraction and expense of office setup and ongoing office management. Offices are ready to in a snap with furnishings and communications all in place.
Gordon Executive Centre Serviced Offices offer an ideal serviced offices north shore location in Gordon Centre. All day parking is conveniently included in the building for all serviced office staff. Workers may commute a far shorter distance than to the Sydney CBD from their North Shore Sydney homes to Gordon Executive Centre Serviced Offices.
Later in the day staff may conveniently travel to the Sydney CBD for meetings by car or train when the roads are clearer, and when there are seats available on the trains. A seat on the train is important for productive time on personal devices such as laptops, tablets, and smart phones.
While there are attractions to a Sydney CBD office many workers may not need to be in the Sydney CBD every day of the week. A staff member, who lives on the Upper North Shore, and works at Gordon Executive Centre rather than the Sydney CBD, saves 1 to 1.5 hours of commute time each day. Businesses may have executive offices or satellite offices for work groups closer to where staff members live on the North Shore of Sydney.
If a serviced office client of Gordon Executive Centre needs meeting room space in the Sydney CBD, Gordon Executive Centre may assist with bookings within The Serviced Office Network serviced offices centres in the Sydney CBD: serviced offices Sydney CBD. These bookings may include discounted meeting room hire rates or up to 8 hours free per month (first hour free per day). Any charges would then conveniently show up on the account with Gordon Executive Centre Serviced Offices.
Some businesses relocating to Gordon Executive Centre from other areas of Sydney indicate that they have been stung by 'hidden' costs with other serviced office providers. At Gordon Executive Centre our serviced office arrangements are much more straight forward than many in the industry and include an amazing free all day and in building parking for all serviced office staff. Parking is a strength of Gordon Executive Centre – compare three free hours of visitor parking in Gordon Centre with CBD Sydney parking rates of up to $60 within three hours.
Some businesses have already escaped the Sydney CBD with home/offices on the Sydney North Shore. Gordon Executive Centre Serviced Offices may offer virtual office Sydney services to these businesses including telephone answering, meeting rooms, and a virtual address Sydney service to assist with the appearance of a real established commercial office at a fraction of the cost of a commercial office. Just need a meeting room for a one hour meeting? See meeting room hire Sydney, or review our virtual offices Sydney plans here.
North Shore Sydney home/offices may grow from a home location for years. When these North Shore Sydney businesses start to hire staff or need a professional location for meetings is the time when they may step up serviced office services with Gordon Executive Centre.
Gordon Executive Centre Serviced Office offers a range of options for escaping the North Shore Sydney to Sydney CBD commute grind for multi-staff offices, single person offices, and home/offices. Check out our Sydney North Shore Google map location: serviced offices Gordon, or network webpage at Serviced Offices Gordon, view our network webpage: Serviced Offices Gordon, and Call today!
Contact: Gordon Executive Centre Serviced Offices Director Grant Mason on +61 2 9844 5444.
# # #