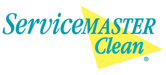 Carol Stream, IL (PRWEB) February 25, 2015
ServiceMaster Floor Care by MasterCare Experts provides a variety of cleaning services for commercial and residential buildings in Wheaton, Naperville, Downers Grove, Hinsdale, and the surrounding towns in the DuPage County. They have recently launched a brand new website that was designed and built by Proceed Innovative to help their customers find them online to learn more about their cleaning services and how to contact them. This website contains in-depth service pages explaining what to expect from each of the services they offer and it was built with easy usability and navigation for improved user experience.
Not only does the new website for ServiceMaster Floor Care by MasterCare Experts have better navigation than their previous website, but it also has a responsive design that allows it to display properly on all devices including tablets and smartphones. This design allows mobile users to access the website as well as call or submit a contact form directly from their mobile device. Whether on a desktop or smartphone, visitors can easily find their main services on the drop menu under the Cleaning Services tab and there is also a blog to help them keep their customers updated on the latest news regarding their business and services.
About ServiceMaster Floor Care by MasterCare Experts
ServiceMaster Floor Care by MasterCare Experts is a leading provider of residential and commercial cleaning services and they help procure emergency services for their customers through their partners at ServiceMaster DSI. They mainly serve homes and businesses in Wheaton, Downers Grove, Naperville, Hinsdale, and other nearby western Chicago suburbs with services that include residential and commercial carpet cleaning, wood & hard surface floor cleaning, duct cleaning, tile and grout cleaning, and deep house cleaning among others. Their technicians are certified to effectively perform each service using the best available equipment and cleaning methods.
The internet marketing program from ServiceMaster Floor Care by MasterCare Experts also includes a micro-site on RestorationMasterFinder.com which is a lead generating website for providers of disaster restoration and cleaning services. Restoration Master Finder was also built and developed by Proceed Innovative and its visibility on major search engines such as Google, Bing, and Yahoo helps boost the digital outreach of ServiceMaster Floor Care by MasterCare Experts to reach even more potential customers in their service area.