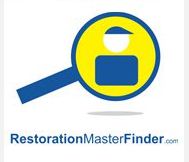 Working with RMF's team has been a pleasure. Our internet presence has increased tenfold.
Salt Lake, Utah (PRWEB) April 24, 2013
ServiceMaster of Salt Lake has decided to expand their digital marketing plan with RestorationMaster™ (RMF) by expanding their market to Provo, UT. RestorationMasterFinder.com will help expand their online marketing while allowing their company to be broadcasted to a wide range of potential clients. RMF is a cost-effective online lead generation program exclusive to restoration and cleaning service providers. Expanding their digital service program and market to Provo, UT allows ServiceMaster of Salt Lake to increase traffic to their site and company. By taking pride in their work, ServiceMaster of Salt Lake can guarantee they provide the best quality service to their customers.
About RestorationMaster Finder
RestorationMaster Finder (RMF) is powered by optimized search engine visibility on search engines as Google, Bing, Yahoo and more than 100 other local, vertical and social media web portals. RMF has the ability to accommodate future technology trends and upgrades. This feature allows the website to continuously operate at peak performance assuring the highest search engine visibility on a national and geo-specific level while reaching the maximum number of prospects. Dean and Eileen Knox, owners of ServiceMaster DAK, Northbrook IL, say, "Working with RMF's team has been a pleasure. Our internet presence has increased tenfold, and we haven't even finished our custom website! The talented team at RestorationMaster is focused on increasing our Internet presence in a very competitive market. Best of all, they are patient and willing to explain the whys and why not's of the complex Internet marketing world."
About ServiceMaster of Salt Lake
ServiceMaster of Salt Lake has been a privately owned business for over 30 years. Founded by owners Bob and Kathy Fairbanks in 1982, this ServiceMaster franchise has been providing restoration and cleaning services in Salt Lake, Provo and Utah counties to valued customers. With their years of experience and highly trained technicians, they know they can provide the quality service clients deserve. Specializing in commercial and residential water and fire damage cleanup, ServiceMaster of Salt Lake can handle any restoration job in a timely manner. Visit their website to learn more about the company.