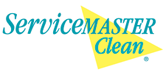 Saint Cloud, Minnesota (PRWEB) September 28, 2012
ServiceMaster Clean presented the Ken Hansen Stewardship Award to Trent Negaard, Kendall Dahlquist and Jon Kopka, owners of ServiceMaster Professional Services at its International Convention recently held in Anaheim, CA. Trent, Kendall and Jon were recognized for outstanding social and civic contributions to their employees and community. Their contributions of their time and resources have resulted in over one-half million dollars in monetary gifts and personal time in helping others in the last few years.
The Ken Hansen Stewardship Award is given in memory of Ken Hansen, co-founder of ServiceMaster. One of Mr. Hansen's outstanding traits was his desire to give and share what he had, not only financially, but also of his time and himself, as he invested in various organizations as well as people. This is an award to recognize the outstanding community service that Ken Hansen displayed.
About ServiceMaster Professional Services
ServiceMaster Professional Services, St Cloud MN, has been serving people in Minnesota for over 50 years. With locations in several areas, they are ready to meet your commercial cleaning and janitorial needs at any time. They have the highest level of training along with decades of experience as they work with people and businesses. They are experts at problem solving, not only in meeting their client's needs (including quick response and cost savings) but responding when unforeseen challenges arise.
ServiceMaster Professional Services provide janitorial services, office cleaning, building maintenance and other commercial cleaning services in Saint Cloud, Minnesota. If you are a property manager, condominium or building trustee, a proud business owner or business manager, ServiceMaster Professional Services will efficiently serve all your janitorial needs. Call (320) 227-3000 today!