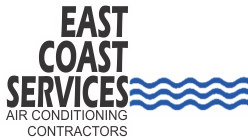 Let us put you in the comfort zone
Fort Lauderdale, FL (PRWEB) November 28, 2012
East Coast Services is presently providing discounts on AC Repair, Heating and AC Service, Installation, and Maintenance for this holiday season. They also wish to remind clients that by regularly updating their AC Units, this simple upkeep and maintenance will reduce significant amounts of cash spent in the future and improve the overall functionality. East Coast Services conducts both residential and commercial work, offers free estimates and full customer satisfaction, and has ever-changing weekly deals.
This fully licensed and insured AC Company is currently offering 100% financing and FPL rebates up to $1,900 on all new AC Units and one may also save 10% by scheduling a service appointment online. They provide a plethora of services including the sales, service, replacement, and new installation of AC units, the service, installation, and replacement of air duct work, the design and installation of entire HVAC systems, and can specify and install accessories as well, such as programmable thermostats, range and dryer venting, exhaust fans, gas piping, and more.
Proudly serving clients since 1981, East Coast Services continues to strive for improvement and to always remain up to date in order to always provide clients with only the highest of standards and quality of service, using only the best of products and tools. For example, they are now an authorized dealer of The Nest Learning Thermostat, an advanced thermostat that will not only "learn" one's patterns and their comfort levels of the temperature of their home, but will maintain them itself as well, so one never need worry about manually adjusting the thermostat again. This extraordinary device does not only remove hassle, but it, like many of their products and services, saves substantial amounts of money and energy. Whatever the reason, one may rest assured when calling East Coast Services, a Heating and AC Company that has been deemed one of the most reliable and proficient around for over three decades now.
Media Contact
Nick Jacmacjian
(954) 300-2722
eastcoastser(at)aol.com
http://www.eastcoastservicesinc.net