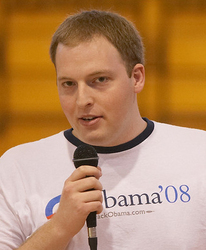 SES Chicago is, of course, in the President's hometown, so I'm really looking forward to sharing the lessons my team and I learned during the Obama campaign and how these practices can be applied to any data-driven decision
Chicago, IL (PRWEB) September 16, 2009
Dan Siroker, the web entrepreneur known for leading the analytics team for the Barack Obama presidential campaign and his work as the Deputy Director of New Media on the presidential transition team, will be a keynote speaker at Search Engine Strategies (SES) Chicago 2009 at the Chicago Hilton. Siroker's keynote, scheduled for Wednesday, December 9, will focus on how the Obama campaign used data to win the presidential election.
SES Chicago, which is being held December 7-11, will offer presentations, panels and networking events for marketing professionals working in the search engine optimization (SEO) and pay-per-click (PPC) arenas. SES Chicago is organized and programmed by the SES Advisory Board and Search Engine Watch, the leading authority on search engine marketing. Marketers can register for the conference at a discounted rate through September 25.
"SES Chicago is, of course, in the President's hometown, so I'm really looking forward to sharing the lessons my team and I learned during the Obama campaign and how these practices can be applied to any data-driven decision," said Siroker. "Whether you're a developer, designer or marketer, if you're building a product or selling an idea, you can use data to do it better."
"Dan's team was instrumental in securing almost 70 million votes last November, so he certainly has a compelling story to tell SES Chicago attendees," said Matt McGowan, Vice President and Publisher for Incisive Media's Interactive Marketing Group, including Search Engine Strategies, Search Engine Watch and the ClickZ Network. "This is a significant case study with implications for SEO and PPC practitioners, told by someone who was on the front lines."
About Dan Siroker
Prior to working on the presidential transition, Siroker led the analytics team for the Obama presidential campaign and served as a senior member of the larger New Media team. He led a team of software engineers and analysts responsible for optimizing the effectiveness of the campaign's online operations that ended up raising over half a billion dollars, registering over 2 million voters, and enabling 3 million phone calls to be made in the final four days of the campaign.
Before joining the campaign, Siroker was a Product Manager for Google Chrome and, before that, he worked as a Product Manager for Google AdWords.
Recently, Siroker founded CarrotSticks, a startup focused on building a web application to help kids learn math.
For more information about SES Chicago and to register for the conference, visit: http://www.searchenginestrategies.com/chicago/registration-details.html
About SES
Incisive Media's Search Engine Strategies is a leading global conference and training series focused on search engine optimization and search engine marketing. Other Incisive resources for interactive marketers include the ClickZ network for digital marketing news, information, commentary, advice, opinion and research and Search Engine Watch which provides news and information about search, analysis of the search engine industry and tools for improving search marketing effectiveness.
Incisive Media is a leading global provider of specialized business news and information, in print, in person and online. The company's principal markets include financial services, legal services, commercial real estate, marketing services and risk management. Incisive Media's market-leading brands include Accountancy Age, Computing, Investment Week, Legal Week, Post, Risk and Search Engine Strategies. For more information, visit http://www.incisivemedia.com.
###