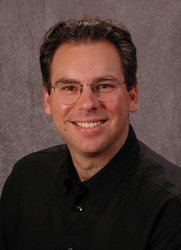 I'm really looking forward to moderating this panel because of the quality of the speakers
San Francisco, CA (PRWEB) July 24, 2008
Enquisite, Inc., a developer and provider of the next generation of search analytics solutions, today announced that founder and President Richard Zwicky will be speaking at the upcoming Search Engine Strategies conference, taking place in San Jose, CA from August 18-21, 2008. Zwicky will serve as a panelist on two sessions and will serve as moderator for an additional two.
Measuring Success in a 2.0 World
Zwicky will moderate the panel 'Measuring Success in a 2.0 World' which starts at 11AM on Tuesday, August 19, following the day's keynote address. The panel is part one of Tuesday's three-session series addressing search analytics as part of the Measuring Success Track. The panel will cover more traditional analytics such as measuring sales conversions and ROI, as well as cutting-edge search analytics techniques, including the variances in search engine generated traffic in regional markets, and how different keywords affect rankings on search engine referral pages.
"I'm really looking forward to moderating this panel because of the quality of the speakers," said Zwicky. "Jim Sterne, Matt Bailey, Avinash Kaushik and Marshall Sponder--all of them are web analytics superstars. Attendees can look forward to some lively discussion and an intense question and answer period."
Auditing Paid Listing and Click Fraud and Advanced Paid Search Techniques
On Wednesday August 20, Zwicky will be participating in two panels. The first session at 1PM, 'Auditing Paid Listings and Click Fraud', will give attendees important tips on how to review paid search traffic, spot abnormalities and anomalies in their click streams, and deal with click quality concerns.
Then, at 4:15PM, Zwicky will moderate the 'Advanced Paid Search Techniques' panel, featuring Jon Myers from MediaVest, Christine Churchill from KeyRelevance, Thomas Bindl from Refined Labs GmbH, and Andy Atkins-Kruger of WebCertain Europe Ltd.
Best Kept Secrets to Search
Finally, on Thursday, August 21, at 1:30 PM, Zwicky will speak on the 'Best Kept Secrets to Search' panel. Made up of SEM veterans, this panel is billed as a "…no holds barred interactive session in which…search engine marketers disclose some of their favorite search engine optimization and marketing tips, tricks and secrets."
About Richard Zwicky
Considered a leader and visionary in the search marketing industry, Richard Zwicky began his search marketing career in 1998. After successfully managing search engine optimization (SEO) and paid online advertising campaigns for an e-tail startup operation, Richard founded SEO firm Metamend Search Marketing.
While at Metamend, Richard focused on creating software and hosted tools that solved challenges common to search marketers, including issues related to localized and personalized search results. As a result of this focus, the company was recognized throughout the industry for its geolocation and phraseology technology, along with its context sensitive search technologies.
Richard founded Enquisite, Inc. in 2006 to fill the void in search referral data he experienced with web analytics tools. He currently serves as Enquisite's President, where he drives product and feature development.
Richard is a sought-after speaker on topics related to web analytics, search marketing and search analytics and has served on panels at conferences hosted by Search Engine Strategies, Search Marketing Expo, and others.
About Enquisite Inc.:
Enquisite, Inc. is a developer and provider of the next generation of search analytics solutions. Founded in 2006, Enquisite offers search marketers unparalleled insights into search page rankings and visitor behavior from both organic and pay-per-click (PPC) search listings.
Enquisite is a search engine referral analysis suite that provides in-depth information about web site visitors referred by search engines. Used by organic and paid search marketers, Enquisite delivers a wide array of search referral data with metrics ranging from a 'big picture' overview to extremely granular information about local search markets.
The company has offices in San Francisco, CA and Victoria, British Columbia.
###