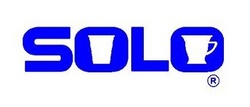 Beginning in June, parents will have a new opportunity to invite the popular Sesame Street characters into their homes and to the dining table
HIGHLAND PARK, Ill. (PRWEB) May 12, 2008
"Beginning in June, parents will have a new opportunity to invite the popular Sesame Street characters into their homes and to the dining table," said Steve Jungmann, Solo Cup Company senior vice president of consumer sales and marketing. "With the Sesame Street product line, we have created a partnership between two trusted brands that will enhance mealtime for parents and their children by encouraging learning and increasing parent/child interaction."
To celebrate the launch of the Sesame Street product line, parents can go to a dedicated web site where they will have an opportunity to learn more about the product line while their children can take part in a fun, downloadable activity starting June 1, 2008. Beginning this fall, parents will be able to call a toll-free number printed on the packaging to hear a special message from Elmo.
The Sesame Street line will offer the following family-friendly products:
Sesame Street 9 in. Paper Plates: These greaseproof, cut-resistant plates feature letters, numbers, colors and shapes, which encourage learning during mealtime. Sesame Street 12 oz. Paper Bowls: These microwavable bowls display the colorful cast of characters from Sesame Street and have a deep well design that helps reduce spills. Sesame Street 9 oz. Paper Cups: Combining cup, lid and straw – providing a perfect transition from a sippy cup. Sesame Street 5 oz. Cups: Complete with free cup holder, these small drink cups are a fun way to encourage healthy teeth brushing habits. Solo Cup Company is a $2.1 billion company exclusively focused on the manufacture of single-use products used to serve food and beverages for the consumer/retail, foodservice and international markets. Solo has broad expertise in paper, plastic and foam disposables and creates brand name products under the Solo and Sweetheart names. The Company was established in 1936 and has a global presence with facilities in Canada, Europe, Mexico, Panama and the United States. To learn more about the Company, visit http://www.solocup.com.
Sesame Workshop is the nonprofit educational organization that changed television forever with the legendary Sesame Street. As the single largest informal educator of young children, local Sesame Street programs produced in countries as diverse as South Africa, Bangladesh and India are making a difference in over 120 nations. Using proprietary research to create engaging and enriching content, Sesame Workshop produces programs such as Dragon Tales and Pinky Dinky Doo. In addition, multimedia needs-driven initiatives provide families tools for addressing such issues as children's health, military deployment and emergency preparedness. As a nonprofit, product proceeds and philanthropic donations support Sesame Workshop's educational research and creative content for children around the world. Learn more at http://www.sesameworkshop.org.