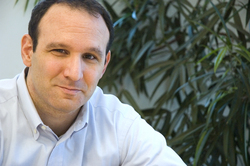 Marketers are demanding a sharper focus on sales and profits when it comes to managing their ad spend
San Jose, CA (PRWEB) August 12, 2009
ClearSaleing, a technology and thought leader in attribution management and advertising analytics, today announced it has won one of the most coveted Search Engine Watch Awards at the Search Engine Strategies Conference. ClearSaleing won in the category "Technology Platform Search Marketers Can't Live Without" for its attribution-based advertising portfolio management platform.
"ClearSaleing is ecstatic to be named the Technology Platform Search Marketers Can't Live Without. It's a wonderful landmark in ClearSaleing's history of providing innovative, statistics-based attribution management solutions," says Mike Lanese, CEO, ClearSaleing. "The award is a testament to our position as an industry leader in bringing profit and ROI analysis into the mainstream of the advertising decision making process."
"Marketers are demanding a sharper focus on sales and profits when it comes to managing their ad spend," Lanese continues. "To do so, they need to incorporate true, profit-focused attribution management into their campaign management. By virtue of winning this award, I think it's safe to say that ClearSaleing is the award-winning technology that search professionals enthusiastically recommend."
Award Criteria
The SES Awards were developed by SES editorial staff to recognize exemplary work in the search engine marketing field. SES staff reviewed all awards applications and determined finalists; then, a panel of industry experts and practitioners selected the winners. The judges scored applications based on four criteria: the company or product's innovation in methodology and execution, its ability to achieve success goals, a sense of excellence in tactical execution and the company or product's overall approach and category relevance.
ClearSaleing Attribution Management Platform
Attribution - a more scientific way of finding out what ad spend investments actually pay off in profit - is a topic gathering steam in the search marketing world. ClearSaleing's attribution management platform allows marketers to design and input their own attribution management model to fit their industry's needs, precisely mapping the Purchase PathTM from a customer's first action to their conversion and attributing a relative value to each marketing element along the way that contributed to that conversion. Company representatives will be providing demonstrations of ClearSaleing's attribution management platform at the ClearSaleing booth, # 822 throughout the conference.
About ClearSaleing
ClearSaleing's advertising portfolio management platform helps marketers identify ways to more effectively and profitably allocate ad spend across a complex mix of online advertising investments. ClearSaleing's technology enables attribution management through its patent-pending Purchase Path technology. Purchase Path accurately attributes profit (ROI) across the multiple marketing touch points that contribute to and influence a sale.
ClearSaleing is a thought leader in the growing scientific field of attribution management and founder of the Attribution Management Forum, the profession's e-community for interactive marketers. The Company also publishes http://www.AttributionManagement.com, a website that provides a rich repository of ClearSaleing and externally published articles, white papers and other material focused exclusively on attribution management.
ClearSaleing's unique ability to give marketers telescopic insight into their online ad investment is attracting major brand customers such as American Greetings and Nationwide Insurance. The company was founded in 2006 and is headquartered in Columbus, Ohio. For more information, please visit http://www.ClearSaleing.com.
###