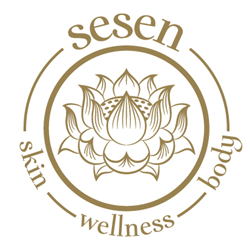 Looking to the future, owner Stacy Webb said, 'I am most looking forward to growing our roots in our Denver community, plus evolving and expanding our offerings that are available to our clientele.'
Denver, CO (PRWEB) July 31, 2014
Denver-based Sesen Skin Body Wellness is proud to announce their first anniversary of providing natural skin care products and treatments for anyone looking to enhance or maintain the appearance of their skin was July 1, 2014. They will be hosting a celebration party later this summer and will update their website and clients with the exact date, time, and location when it is finalized.
Sesen Skin Body Wellness is Denver's center for natural skin care and holistic wellbeing. Located in the City Park West neighborhood in Denver, Sesen Skin Body Wellness offers a broad range of whole-body wellness experiences including natural skin care, massage, chiropractic treatment, acupuncture, and the best facials in Denver.
Sesen Skin Body Wellness was founded by Stacy Webb in 2013 to provide individualized, high quality skin care services to Denver and the surrounding communities. Stacy Webb's aim is to educate others about healthy skin from the inside out with treatments and products and she is excited to continue that mission past the one year anniversary of her business.
"I appreciate all of my customers for many reasons," said Stacy Webb, owner of Sesen Skin Body Wellness. In addition to building community, Webb is appreciative of "each and every client of Sesen Skin Body Wellness as they made the choice to be here and allow us to help them improve whatever ailment, skin condition or comfort they are seeking. They all inspire me to to expand my knowledge, increase my research, and my curiosity for the relationship between the body and skin; therefore Sesen is able to change with the trends and new technology over time."
At Sesen Skin Body Wellness, Stacy Webb uses an integrated approach to skin care that combines holistic and conventional methods for optimum results. As everyone has different skin, Stacy Webb provides individualized treatments ranging from microdermabrasions and chemical peels to calming facials and reflexology, all depending upon the needs and goals of the client for their skin care.
In addition to Stacy Webb's treatment offerings, Sesen Skin Body Wellness provides massage, acupuncture, chiropractic care, and more to achieve improved skin results for each client. With more than eight current practitioners at Sesen Skin Body Wellness in Denver (which will be increasing to nine with the addition of Laura MacLeod this month), here are a couple practitioner highlights aside from the owner Stacy Webb: Dr. Sarah Duncalf provides chiropractic care at Sesen Skin Body Wellness and can personally attest to the benefits of preventative and wellness based chiropractic care, while Macushla Hobin is State Licensed in Colorado (L.Ac.) and a nationally board certified diplomate in acupuncture and Chinese medicine by the NCCAOM.
Looking to the future, owner Stacy Webb said, "I am most looking forward to growing our roots in our Denver community, plus evolving and expanding our offerings that are available to our clientele."
Sesen Skin Body Wellness offers natural skin care services and the best skin care products alongside massage therapy, acupuncture, and even a Denver chiropractor, to help clients achieve radiant skin and health from the inside out. Based in Denver, Sesen Skin Body Wellness combines holistic and traditional methods - such as c hemical peels and microdermabrasion to massage therapy and acupuncture - on a customized and individual basis. They have even added a new Eyelash Extension service on their one-year anniversary! View the full service line that Sesen Skin Body Wellness offers on their website at http://sesenskinbodywellness.com.