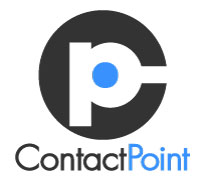 SES New York is a great even and we're so excited to be talking about mobile marketing!
St. George, UT (PRWEB) March 21, 2012
Jason Wells, the CEO of ContactPoint—developers of LogMyCalls—will be a panelist at SES New York on March 21. The presentation is titled, Driving Traffic: Mobile PPC & SEO. Wells will introduce the panel with a discussion about mobile PPC and landing pages.
The Driving Traffic: Mobile SEO & PPC panel is Wednesday, March 21, 2012 at 9:45 AM at the Hilton New York.
Panelists will present brief remarks and will then take questions from attendees.
The presentation will provide mobile marketers with valuable information they need to drive more traffic and increase revenue. Specific topics will include: mobile SEO differences by device, mobile web design for SEO, Geosocial SEO, mobile site conversion and abandonment, Local Paid Inclusion (LPI), Google Places, mobile landing page optimization and mobile PPC.
"SES New York is a great event," Wells says. "These mobile PPC and SEO topics are extremely timely. Mobile marketing is exploding, but a surprisingly many businesses and marketers haven't fully developed a strategy to harness mobile marketing. This panel will provide attendees with actionable steps they need to take now to stay ahead of the mobile wave."
To learn more about Jason Wells' and this session click here.
About ContactPoint
ContactPoint is the world leader in marketing and sales optimitics. Their new product, LogMyCalls, is a call tracking, lead scoring, marketing automation and mobile marketing tool that measures marketing performance and sales results. Replete with marketing reports, call recording data and powerful telephony features, LogMyCalls allows businesses to determine which advertising methods are effective and transform their ability to secure business over the phone. For more information, LogMyCalls.com or call 866-811-8880.
About SES New York
Since 1999, SES has been the leading international conference for webmasters, digital agencies and corporate decision makers. Over the years SES has guided search marketers of all skill levels through the fast-changing and complex world of search—the single fastest growing marketing sector. They have an absolute commitment to deliver the finest speakers, the latest marketing intelligence and clear, actionable tips and tactics that delegates can apply the moment they get back to the office.