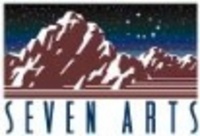 LONDON (PRWEB) May 1, 2008
Management expects the net proceeds from the Transaction to be accounted for as, in part, a reduction in the carrying value of the film costs in the balance sheet and in part as a reserve against future film costs included in the Transaction. If the maximum amount of the investment is raised by Zeus, the Company anticipates a reduction in its current and future film costs by approximately $16,000,000 USD (approximately GBP 8,000,000).
Peter Hoffman, CEO of Seven Arts, commented, "This transaction is very significant since it validates the value of our film library and has provided net cash to Seven Arts of slightly over $10 million (GBP 5,000,000) so far without suffering any dilution to the issued and outstanding shares. The net cash generated from the Transaction will significantly improve our balance sheet and is expected to increase our gross margins substantially in FY 2008 and FY 2009."
The Transaction is expected to reduce cost of good sold (COGS) and increase gross margin by as much as $16,000,000 (GBP 8,039,393) in the fifteen months ending 30 June 2008 and the fiscal year ended 30 June 2009, if the Transaction is completed as anticipated. The net proceeds received will be principally used to reduce the Company's indebtedness, for payment of general and administrative costs, and/or to finance investments in future development or acquisition of films.
About Seven Arts:
Seven Arts Pictures plc ("SAP", "7 Arts" or the "Company") was founded in 2002 as an independent motion picture production and distribution company engaged in the development, acquisition, financing, production, and licensing of theatrical motion pictures for exhibition in domestic (i.e. the United States and Canada) and foreign theatrical markets, and for subsequent worldwide release in other forms of media, including home video and pay and free television.
About Zeus:
Zeus Capital is a rapidly growing investment banking operation based in Manchester and is a member of The Zeus Group.
Zeus Capital provides the highest quality financial advice and execution expertise on all types of transactions, including flotations, mergers and acquisitions, debt restructuring, private placements and fundraisings in public and private markets. We can offer a wide range of corporate finance services and strive to give the highest standards of personal attention and professionalism to our corporate clients.
We are uniquely placed to advise companies in both public and private markets giving us the ability to operate a genuine best advice model for all businesses regardless of their size or position in the current market.
Cautionary Information Regarding Forward-Looking Statements:
Included in this news release and other information that we make publicly available from time to time are forward-looking management comments and other statements that reflect management's current outlook for future periods. These statements include, among others, statements regarding the anticipated benefits from the development, production, or acquisition of new film projects as well as anticipated revenue from other sources and which may be critical to the overall revenue and profits of the Company.
These statements and expectations are based on currently available competitive, financial and economic data along with our operating plans, and are subject to future events and uncertainties that could cause anticipated events not to occur or actual results to differ materially from historical or anticipated results. Among the events or uncertainties which could adversely affect future periods are: changes in legal contingencies; issues surrounding labor disputes with unions such as the Screen Actors Guild, the Director's Guild, and the Writer's Guild; our use of estimates and assumptions; and the concentration of our capital stock ownership. The forward-looking statements in this news release should be read in conjunction with the more detailed descriptions of the risk factors located in our Registration Statement filed with the United States Securities and Exchange Commission as amended on Form 20-F (annual report pursuant to Section 13 or 15(d) of the Exchange Act) for the year ended March 31, 2007 and as updated to December 31st, 2007 under Part 1 Item 3 Section 3.D entitled "Risk Factors". The Company undertakes no obligation to update or revise any forward-looking statements contained in this release as a result of new information or future events or developments.