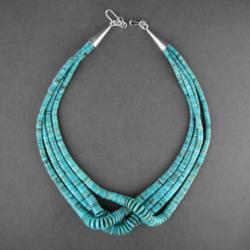 Discover an intimacy with New Mexico.
Santa Fe, New Mexico (PRWEB) September 27, 2012
Seven Directions Custom Tours is headquartered in Santa Fe, New Mexico, the Land of Enchantment, where every year and in all seasons thousands of visitors escape for a festive getaway or for a longer sightseeing exploration of this unique land.
The tour company that specializes in custom designed excursions creates every year genuinely original ideas for a vacation not only relaxing but able to offer new experiences to make every vacation a memorable one.
Seven Directions is building a list of cultural adventures for this Fall and 2013. These adventures will be both unusual and interesting to all visitors. Here are some of the ideas that are being worked on for the list.
Santa Fe is not alone in having many haunted places but it certainly has quite a collection of them. Evening ghost tours of such places are available, both private or with other groups, and include many fascinating stories of the life in the oldest capital of the country, unknown to most.
The strong Native American influence on New Mexico allows for very unique experiences. Each one is led and performed by Native American experts. Healing or Blessing Ceremonies and Sweat Lodge experiences can be organized for those people who want to understand how these ancient traditions can impact the mind and the spirit. From a few hours to a few days, these are occasions to create balance, harmony and a field for healing to occur.
A more earthy experience is learning about the Native American cuisine of the region and then savoring a meal that features ancient ingredients with a modern twist. Together with two Native American chefs, participants will personally learn the hardship of grinding corn on a metate (a kind of mortar) or making a sauce from local berries and spices.
The colors, the folklore, the landscapes, and the people of New Mexico have fascinated artists and photographers for almost two centuries. Today visitors are still bewitched by all this wealth of beauty and, whether professional photographers or not, reach out to their cameras for an image that will be with them forever. Seven Directions can enhance this experience with photographers led tours that will share their knowledge as artists as well as experts in the special light of New Mexico and help in capturing the spirit of the place. One is famous for his Southwest landscapes pictures, including magnificent black and white photos; the other has travelled throughout the country documenting unique tribal lifestyles.
Heishi beads initially were pieces of shell ground and drilled to create a necklace. They are among the most ancient form of jewelry. Today we can see the hand-made turquoise small beads, thin, round with a tiny hole in the middle, on some of the stunning pieces of jewelry created by the Pueblo artists of New Mexico. Innovators create new forms and shapes often inspired by ancient pieces of jewelry found in archaeological digs. In Kewa Pueblo (ex Santo Domingo) jewelry is the ultimate form of art. With Seven Directions learning and hands-on experiences about jewelry history and making are available with artists of this pueblo.
Before 2013 Seven Directions is thinking about new programs for the Holiday Season that in New Mexico is a really unique experience. From the Christmas typical farolitos decorations of Santa Fe to Pueblo ceremonial dance and the warmer weather of the southern part of the state the holidays can become an extraordinary and enjoyable experience.
For further information and media inquiries: Patrizia Antonicelli – Tel.505.820.3305
About Seven Directions Tours:
Seven Directions | Cultural and Sustainable Tours has established itself as one of the finest sustainable tour operators in the Southwest. They facilitate exceptional tours that create a memorable and authentic experience that is relaxing and profound in every respect. Seven Directions Tours caters to a wide-ranging audience that seeks a hands-on experience by putting them in touch with the landscape and the people. Clients learn salient information in the comfort of a tour they can customize. Seven Directions Tours can accommodate large and small groups, and individuals. They also specialize in Fly & Drive programs that clients can take on by themselves. To learn more about Seven Directions visit them at http://www.sevendirections.net
###