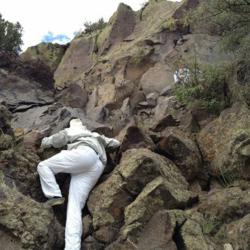 Creative experiences, accurate services, and experienced guides can make all the difference to travelers' appreciation.
Santa Fe, New Mexico (PRWEB) July 31, 2012
Following the several years of collaboration with the national and international Tourism Industry, Seven Directions Custom Tours announces its increased capability of responding in a timely and professional manner to the requests of Tour Operators and Motor Coach Companies.
Leveraging on the experience acquired about the various aspects that make the American Southwest one of the most desirable destinations of the United States, Seven Directions has become a reliable resource for operators that are not specialized in this particular area or that are looking for elements to include in their itineraries able to bring to their clients' travel a deeper and more exciting experience.
While the stunning beauty of the Four Corners area and of the whole Southwest is unquestionable and the number one reason for choosing these destinations, the places one visits come alive only when one learns about the amazing geological transformations or finds out how the ancient tribes were able to survive in the arid desert. Or, even more so, when one discovers the richness of the civilizations that lived on these vast territories for thousands of years and can immediately observe how today's Native tribes cultivate their heritage by using signs and designs in their arts that can be found in shards that are centuries old.
Therefore, meeting local people, listening to experts, going on a hike to amazing natural places, working alongside an artist who is inspired by his or her cultural traditions, or tasting Native food are among the experiences that Seven Directions can provide to make a visit even more memorable.
Often, when visiting New Mexico, travelers coming in with an organized coach tour are interested in discovering and learning more about a particular place. Santa Fe, the oldest capital of the US, is a typical destination. Seven Directions offers knowledgeable and reliable guides in different languages who step-on their vehicle and take them to the most fascinating points while speaking about the history, architecture, culture and lore of each site.
Questions are always welcome as well as information about restaurants and shops are gladly provided.
For further information and media inquiries: Patrizia Antonicelli – Tel.505.820.3305
About Seven Directions Tours:
Seven Directions | Cultural and Sustainable Tours has established itself as one of the finest sustainable tour operators in the Southwest. They facilitate exceptional tours that create a memorable and authentic experience that is relaxing and profound in every respect. Seven Directions Tours caters to a wide-ranging audience that seeks a hands-on experience by putting them in touch with the landscape and the people. Clients learn salient information in the comfort of a tour they can customize. Seven Directions Tours can accommodate large and small groups, and individuals. They also specialize in Fly & Drive programs that clients can take on by themselves. To learn more about Seven Directions visit them at http://www.sevendirections.net.
###