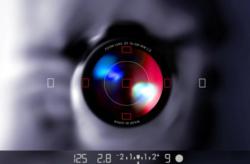 (PRWEB) February 12, 2013
The future of media hangs in the balance as professional video production becomes threatened with the overload of user-generated content created by amateurs for public consumption, according to Seven Pictures, a leader in professional video production. YouTube and other video sources are at the forefront of this alleged tug-of-war between professional and amateur content, says the experts at Wharton. And with YouTube estimating 72 hours of video are uploaded every minute onto their platform, Seven Pictures explains why the future of media is in danger.
"User-generated content will never match the overall high quality video production professionals like Seven Pictures can provide," says Asbjorn Christiansen, creative director at Seven Pictures. "Nothing can replace the certainty of referenced work that is professional edited and vetted by experts."
The professional video production experts at [Seven Pictures are sharing three tips to avoid negatively affecting overall media image:

Implement online video production standards to minimize the risk of amateur content and their oftentimes counterfactual and inappropriate content. This allows advertisers to feel safer with whom their marketing will be associated with.
Reduce video spam. Based on Kaspersky Lab's recorded mass mailing of video spam emails containing a link to an advertisement, video spam has been found to be more successful than traditional methods spammers often use. Videos will begin to be perceived as spam –similar to email spam.
Separate professional videos from amateur videos. Cisco Systems estimates that 90% of web traffic will be driven by video by the end of 2013. And while professional and amateur videos mix into one pool of searches without separation, professional users will begin to come across video spam in the majority of their video searches.
"Our professional users have seen the benefits of using video in many different capacities, and we encourage them to voice their opinions on what makes video effective to maintain the interest in preserving video as a powerful tool. We want to ensure when an internet user searches for 'roofing company,' they are not given irrelevant searches for a video of a boy jumping off a roof," says Christiansen.
Google-owned YouTube is taking a step in the right direction with their eight month plan to siphon away some of traditional TV's ad base by seeding the market with "premium" channels backed by professionals who will produce advertiser-safe content, according to the Wall Street Journal. So far the company has given $200 million into the programming initiative to more effectively market the nearly 100 channels containing professional videos.
Seven Pictures has dedicated their film and corporate video production to maintain high quality, cinematic video as a strong marketing, sales, customer support, and effective branding tool for the professional market. Seven Pictures' video production results in a movie-like look and feel with a storyline that creates effectiveness and interest in the video. With millions of Americans watching online videos, professionals can continue to benefit from video as a major power outlet
For more information visit http://www.SevenPictures.com/
About Seven Pictures
Seven Pictures takes a meticulous and disciplined approach toward video production. With over 20 years experience in the industry they specialize in creating cinematic quality product videos, corporate videos, training videos, and TV commercials with unparalleled craftsmanship. Seven Pictures is a pioneer who understands that a high quality video production is more than just point and shoot—it's about delivering visionary ideas and executing something spectacular.