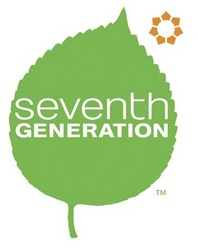 We're excited to have Conor and Paul onboard
BURLINGTON, Vt. (PRWEB) September 17, 2008
"This campaign hits people on an emotional level unlike anything we've done before," noted Courtney Loveman, Brand Mother at Seventh Generation. "It educates and ultimately inspires people to be the change they want to see in this world because change comes from the inside out."
Over the past several months, 180LA worked closely with new client Seventh Generation to develop, "Show the World What's Inside," a campaign that consists of a heavy digital push that uses banner ads and a microsite, http://www.showwhatsinside.com, allowing users to show what's 'inside of them' and provides important tools to take action.
A unique Label Reading Guide mobile application helps consumers navigate the cleaning aisle at the grocery store by providing an interactive glossary of commonly used on-pack terms and ingredients. An organic line of Ingredient shirts for babies, children and adults features a do-it-yourself ingredient label on the front and comes with a non-toxic marker, allowing consumers to list their personal "ingredients" and show the world what's inside of them. In addition, the microsite allows people to show their support for the Environmental Working Group, an organization whose primary focus is to protect children from health problems attributed to a wide array of toxic contaminants found in household products.
"Seventh Generation is far more than a line of fast moving products," noted William Gelner, executive creative director for 180LA. "It's a force for good, an agent for positive social change. They walk the talk. We are extremely proud to have been chosen as their lead agency partner."
The agency won the business on a purely digital pitch, led by recently hired digital director Conor McCann who joined 180LA from Crispin, Porter & Bogusky. Paul Sutton, also from CP&B, came onboard soon after winning the pitch. Both McCann and Sutton's work has garnered numerous awards, including a Cannes Titanium Grand Prix, London International Awards Grand Prize and One Show Gold for clients such as Burger King, X-Box Games and Volkswagen. McCann will lead the digital team with an emphasis on integration throughout 180LA's process.
"We're excited to have Conor and Paul onboard," said Gelner. "They bring so much proven experience in the digital arena and both have an incredible understanding of brands, agencies and the need for seamless integration. A few months in and we're already seeing this with all the Seventh Generation work."
Said Conor: "Being able to help a global agency like 180 with its digital offering is a great privilege. I feel very lucky to be working with these fine folks."
About Seventh Generation
Seventh Generation is committed to being the most trusted brand of household and personal-care products for your living home. Their products are healthy and safe for the air, the surfaces, the fabrics, the pets, and the people within your home - and for the community and environment outside of it.
For information on Seventh Generation cleaning, paper, baby and feminine personal care products, to find store locations, and explore the company's website visit http://www.seventhgeneration.com. To read more about Seventh Generation's corporate responsibility, visit the Corporate Consciousness Report at: http://www.seventhgeneration.com/corporate-responsibility/2007.
About 180
180 (http://www.180LA.com and http://www.180amsterdam.com) is an international creative agency with offices in Amsterdam and Los Angeles. 180 employs 200+ people from over 30 countries. 180's client roster includes adidas International, Sony Consumer Electronics USA, Sony Corporation, Seventh Generation, Bombay Sapphire, Boost Mobile, MTV, BMW Motorcycles, Amstel Beer, Glenfiddich and Omega Watches.