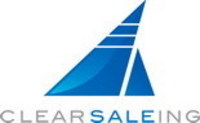 Our being named as a finalist is a great milestone as we continue to take the position of thought leaders in attribution management
Columbus, Ohio (PRWEB) August 6, 2009
ClearSaleing, a technology and thought leader in attribution management and advertising analytics, today announced it has been named a finalist in the prestigious Search Engine Watch Awards. The awards will be announced at the Search Engine Strategies conference, August 10-14, at the San Jose Convention Center. ClearSaleing is a finalist in the category, "Technology Platform Search Marketers Can't Live Without."
The SEW Awards recognize excellence, as well as inspire innovation and encourage new ideas in search marketing. The SEW Awards will honor 14 outstanding search marketers, search engines and technology providers, as judged by a panel of industry experts and the Search Engine Watch editorial staff.
"ClearSaleing is delighted to be recognized as a finalist in the SEW awards. Over the past several years we have been developing our technology platform on the foundation of attribution management, and seeing a growing need among search marketers to more closely connect ROI with ad spend," says Michael Lanese, CEO, ClearSaleing. "Our being named as a finalist is a great milestone as we continue to take the position of thought leaders in attribution management," he adds.
ClearSaleing Attribution Management Platform
Attribution - a more scientific way of finding out what ad spend investments actually pay off in profit - is a topic gathering steam in the search marketing world. ClearSaleing's attribution management platform allows marketers to design and input their own attribution management model to fit their industry's needs, precisely mapping the Purchase Path TM from a customer's first action to their conversion and attributing a relative value to each marketing element along the way that contributed to that conversion. Company representatives will be providing demonstrations of ClearSaleing's attribution management platform at the ClearSaleing booth, # 822 throughout the conference.
Vertical marketers in Financial Services, Insurance, Professional Services, Travel, Pharmaceutical, Automotive and Retail industries can use ClearSaleing's customized attribution feature to assign a value of relative influence for each ad, ad source, or organic referrer that contributes to a purchase. For example, one ClearSaleing client is tying applicant credit scores from online loan applications to the ads that drove the application in the first place. ClearSaleing's ability to integrate all of this standalone data makes these types of measurements and insights possible.
About ClearSaleing
ClearSaleing's advertising portfolio management platform helps marketers identify ways to more effectively and profitably allocate ad spend across a complex mix of online advertising investments. ClearSaleing's technology enables attribution management through its patent-pending Purchase Path technology. Purchase Path accurately attributes profit (ROI) across the multiple marketing touch points that contribute to and influence a sale.
ClearSaleing is a thought leader in the growing scientific field of attribution management and founder of the Attribution Management Forum, the profession's e-community for interactive marketers. The Company also publishes http://www.AttributionManagement.com , a website that provides a rich repository of ClearSaleing and externally published articles, white papers and other material focused exclusively on attribution management.
ClearSaleing's unique ability to give marketers telescopic insight into their online ad investment is attracting major brand customers such as American Greetings and Nationwide Insurance. The company was founded in 2006 and is headquartered in Columbus, Ohio. For more information, please visit http://www.ClearSaleing.com .
###