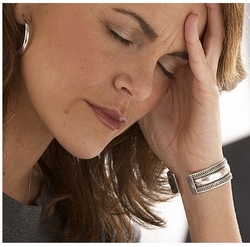 At the beginning of 2010 it was estimated that a sexless marriage affected over 15 percent of all married Americans; that's nearly 8.5 million couples – Help is now available to everyone! www.sexlessmarriagecure.com
Seattle, WA (PRWEB) June 2, 2010
A sexless marriage is not just a regional problem but a global epidemic. Almost 8.5 million Americans suffer from this problem each and every year, this equates to 15 percent of all married couples in the U.S alone, globally the figure is huge!
The definition of a sexless marriage is that if sexual activity occurs ten times or less over a twelve month period, the marriage is indeed sexless.
Christine Taylor recently released a ground breaking new book written to help both men and women from all walks of life to overcome this terrible matrimonial problem. What sets Christine apart from other writers is that she actually lived in a sexless marriage for several years. She suffered the doubts, depression and turmoil which arise from this problem. Being unable to afford the therapy sessions which had been recommended to her Christine decided to research and resolve her own marital issues.
During her struggle Christine had to overcome obstacles such as misinformation which could have made her problems worse, and the fact that the longer she took with her research the longer her own marriage suffered.
Two years after curing her own sexless marriage, Christine states "The research was tiring and at times seemed fruitless, but once I had everything I needed my life began changing quickly". Christine has also stated that since resolving the issues, her marriage "has never been so loving and passionate, and I am now in a position to share my information and research to help others who need help".
When asked "will a sexless marriage cure itself, or is it just a passing phase?" Christine replied "absolutely not! This is a serious problem which can never be ignored. The divorce courts are overflowing with couples who have either decided to let things run their course or have decided that a resolution is beyond their comprehension".
###