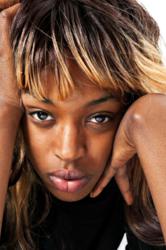 Women Who Experienced Sexual or Physical Abuse As Children or Adolescents Are More Likely to Develop Heart Disease.
San Francisco, CA (PRWEB) November 16, 2011
Fresh on the heels of the alleged abuses that took place at facilities associated with Penn State University, research was presented at the American Heart Association's Scientific Sessions 2011 Conference showing that the health consequences of such abuse last into adult years for girls and adolescents who were sexually or physically abused as children. PMS Comfort, an online women's health resource devoted to holistic health and a recognition of the important effect of the body-mind connection, especially with regard to PMS and PMDD, believes research demonstrating the emotional aspects of women's health is essential.
According to the study, presented at the American Heart Association meeting in Orlando, Florida taking place Nov. 12-16th, just one encounter of forced sexual contact resulted in an over 50% higher risk of heart disease. Compared to women who did not report experiencing abuse as children, the abused women were more likely to be overweight and to smoke, drink, and to have high blood pressure and diabetes.
Women who reported experiencing multiple episodes of forced sex when they were children or adolescents were 62 percent more likely to develop heart disease as adults, while women who experienced severe physical abuse as children or adolescents had 45 percent higher risk of heart disease in this study. However, the effect of mild or moderate abuse was not as clear as that for severe abuse.
This study is not the first to examine this connection: a 2010 study published in the journal Child Abuse And Neglect had already found that girls who are victims of childhood physical abuse are more likely to develop heart disease as adults.
Dr. Daniel Heller, the founder of PMS Comfort, points out that while childhood sexual abuse is in the headlines now because of the allegations at Penn State and the Second Mile Foundation, research has been accumulating for some time about the health effects of childhood abuse in girls, not just at the time of the abuse but also years and decades later.

In Nov 2010 the author of the current study, Janet Rich-Edwards of Brigham and Women's Hospital in Boston, published findings showing that girls who were victims of sexual abuse had higher rates of Type II Diabetes.
A 2008 study in Journal of Interpersonal Violence reported that girls who experienced sexual abuse as children were more likely to become child molesters themselves.
Other studies have found a history of childhood physical and/or sexual abuse is associated with early menarche, arthritis, cancer, and uterine fibroids.
The current study is a welcome addition to the literature showing that sexual and physical abuse of girls and adolescents affects more than just those girls: it is a public health issue, with impacts that can last a lifetime.
About:
PMS Comfort is an online women's health organization dedicated to educating, informing, and empowering women on the subject of PMS and PMDD, as well as to providing natural alternatives for the relief of premenstrual symptoms.
###