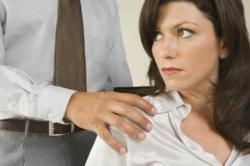 We've found there is no better way to cut expenses than to invest in a rigid sexual harassment program.
Tucson, AZ (PRWEB) January 23, 2013
Carlton's Training Solutions handles the sexual harassment training portion of their corporate training in a unique way. The programs they have capture very specific scenarios addressed by the US Supreme Court rulings. If a sexual harassment video makes as great of an impact as it did last year, Carlton's Training Solutions has a lot to be thankful for.
The story seems to be the same across the globe. Someone says something to another. Someone grabs another person here or there. The next thing you know everyone is in court and the company opens their wallet and makes the problem go away. Management training was easy compared to this. Now companies have decided there is a better way to make the problem go away.
Sexual harassment training involves more than just educating employees on wrongful acts in the workplace. It helps take more of the legal and financial burden off the organization. Bart Johnson of CHG Healthcare states, "We've found there is no better way to cut expenses than to invest in a rigid sexual harassment program."
One excellent example of a program making a difference in the industry is Sexual Harassment: Let's Get Honest. Organizations have used this new program in their corporate training. The real to life scenarios seemed to have struck a chord with audiences and have reduced unwanted behavior in the workplace. So there is a strong position by companies that training videos make a difference.
Another program that has generated a great deal of interest for the preventative measures it takes in management training is a sexual harassment video titled Sexual Harassment: Awareness, Perception & Prevention. Training videos like this lay out the protocol for what is accepted in the workplace and what employees themselves can do to take action.
Carlton's Training Solutions is a company that has consulted the biggest companies in the world on their management training. They also have tackled a million other topics like chemical agents, change management, trainer for trainers what is communication, what is diversity, ethics and conduct, discrimination, innovation, employment hiring, substance abuse, team building, customer service videos, workplace violence, telephone customer service training, and time management.
Carlton's Training Solutions has found the great business minds and larger than life personalities around the globe to assist with sexual harassment training in a corporate training agenda. These people featured in their programs include Dewitt Jones, John Cleese, Morris Massey, Joel Barker, Ken Blanchard, Stephen Covey, Lou Holtz, Catherine Crier, Ben Zander, Bob Farrell, and Tom Peters. Those who wish to view other topics on corporate training or learn more about Carlton's Training Solutions click here at their site carltonstraining.com. Those who are looking into sexual harassment training for their organization may contact Carlton's Training Solutions for their selection of training videos.