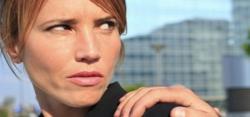 It is vital we promote a healthy work environment and sexual harassment training videos are a huge part of that.
Boston, MA (PRWEB) May 15, 2013
Carlton's Training has identified a prime concern for organizations in Sexual Harassment training. Lawsuits continue to plague companies and they now seek assistance to help assuage negative public opinions of their organization and to retain high valued managers and employees. A simple implementation of a sexual harassment video from a firm like Carlton's Training can make the difference between a pleasant workplace and a lawsuit.
Companies seem to learn faster than individuals. Maybe because the individual is not sued for millions of dollars every year. According to the EEOC, in 2011 there were over 11,000 sexual harassment complaints filed. One third of all women in the workplace report that they have been harassed, while seven percent of men reported harassment.
Even with these numbers, individuals continue to do and say the wrong things at work. Carlton's Training has worked with some of the best companies in the world to bring training videos like Sexual Harassment: Let's Get Honest. This training video focuses on the real problems in sexual harassment training and how to resolve issues.
Most of the scenarios in training videos feature a very obvious example. Sexual Harassment: Let's Get Honest gets to the core of real problems by identifying the grey areas and researching the complaints filed in the past. Then these scenarios are placed in real life settings so employees who may be walking this line understand that this is not acceptable behavior. "It is vital we promote a healthy work environment and sexual harassment training videos are a huge part of that," says Leslie Tate of Sephora.
Most cases the harasser is a supervisor. In fact the EEOC as referenced above states that 43% of women reported that a manager or supervisor had harassed them. Approximately 19% were harassed by an employee at their level and 8% were harassed by a junior employee. Now sexual harassment training videos have specific editions for managers and employees to better understand the circumstances that revolve around the incident to better prevent them from occurring.
Carlton's Training also introduced a training video titled Sexual Harassment You Decide: Real Situations for Discussion. This program helps employees and managers to differentiate between what is sexual harassment and what is simply offensive behavior. It is important for employees to recognize and report either instance.
Carlton's Training is deeply committed to changing the workplace for the better by implanting sexual harassment training videos into corporations. Other subjects they tackle are diversity training, leadership training and customer service training. To view these sexual harassment videos or preview online training videos on other subjects, click here at Carlton's Training.