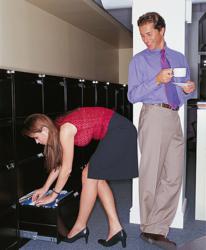 New York, NY (PRWEB) June 27, 2013
Jack Cash Carlton's Training Solutions announced plans Friday to administer sexual harassment training videos to aid in resolving this important subject for organizations across the U.S. The growth of media on this subject should surprise no one as it is featured consistently in the trades. However Jack Cash Carlton's Training Solutions is trying to help provide a more succinct answer to this problem through the use of sexual harassment training videos.
The subject of what constitutes sexual harassment has been debated in the workforce for years and unfortunately the courts as well. With so much emphasis placed on this delicate subject one would think that employees would be extremely careful in their actions and relationships with fellow employees. Organizations have certainly made the effort to try to limit the risk of lawsuits they incur due to the sometimes thoughtless actions of employees who seem to have no ill intentions.
There are of course other employees that do have ill intentions and the resulting situations have plagued the workplaces of countless corporations throughout the world. When these problems arise, a company has to provide that they have done all they can to make the workplace free from sexual harassment and stipulate how they implemented training to educate employees on proper conduct.
A sexual harassment video cannot only protect an organization from lawsuits. The power to educate employees on this subject matter is intense and quite extensive. Most companies have instilled specific training programs tailored to managers and others for employees so clear lines are defined as to the behavior expectations from the company. Another great addition in recent years is specific state sexual harassment laws provided in states like California where the laws are somewhat varied.
Harassment videos can give insight into behavior that employees may not have recognized as unlawful before witnessing it in a training video. The impact of the education of employees is measured in how relatable the content is and if scenarios are typical to their work environment.
Jack Cash Carlton's Training Solutions has established clear intentions of organizations training needs with the utilization of sexual harassment training videos. Other subjects handled by this company include diversity training, Dewitt Jones training videos and the Lou Holtz Do Right programs. To view any of these programs or sexual harassment training videos online for free or know more about this organization, click on their site at Jack Cash Carlton's Training Solutions.