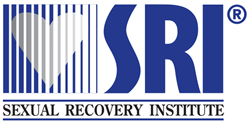 The challenges and hurdles that we're facing are changing but they're not going away.
Long Beach, CA (PRWEB) April 28, 2015
Noted author and addictions expert Robert Weiss, LCSW, CSAT-S, Olympic gold medalist Greg Louganis and actor-activist Chaz Bono will be among 30 LGBTQI thought leaders and supportive allies speaking at the Global Pride Summit, an international online conference to be held June 1-5.
Speakers will share inspirational stories with the goal of fostering self-acceptance, self-esteem and personal empowerment, says the host of the event, Rev. Mark Anthony Lord, internationally recognized gay minister, speaker and author. The larger purpose of this free event, he says, is to provide tools for personal transformation, offer support to make positive changes, and connect individuals within the LGBTQI community. Lord is founder of the Bodhi Spiritual Center in Chicago and author of Thou Shall Not Suffer: 7 Steps to a Life of Joy.
Weiss will discuss pressing current issues, including the fight for LGBTQI civil rights. "With marriage nearly a given," says Weiss, "the challenges and hurdles that we're facing are changing but they're not going away." Weiss is founder of the Sexual Recovery Institute in Los Angeles, senior vice president of clinical development for Elements Behavioral Health, and author of Closer Together, Further Apart: The Effect of Technology and the Internet on Parenting, Work, and Relationships and Cruise Control: Understanding Sex Addiction in Gay Men.
Weiss will also encourage listeners to take stock of their lives and relationships. "We have enormous challenges ahead," he says. "We have high rates of drug and sex addiction and domestic violence, and we have special challenges in building intimate relationships." Weiss points out that gays have fewer models and less history to learn from than do straight people. "We have a lot of work to do," he says.
In addition to Weiss, speakers at the event include:
Greg Louganis —Olympic diver, actor, activist and author of The New York Times best-seller Breaking the Surface
Chaz Bono — Transgender actor, celebrity, author and activist whose journey was chronicled in the Emmy-nominated documentary "Becoming Chaz"
Alexandra Billings — First transgender female to play a transgender female character on television
Jordan Bach — Partnered with HBO to launch the hit gay series "Looking"; listed by The Advocate as "one of the LGBT architects of the next decade" on its "40 Under 40" list
Robyn Ochs – Award-winning activist and editor of Bi Women Quarterly, Getting Bi: Voices of Bisexuals Around the World and the new anthology RECOGNIZE: The Voices of Bisexual Men
Robert Ohotto – Author of the best-selling book Transforming Fate into Destiny, radio show host, spiritual teacher and founder of Soul Contract Astrology™
For more information and to register, go to the Global Pride Summit website.
About Robert Weiss
Robert Weiss is widely considered one of the nation's foremost experts on sex and technology addictions along with the intimacy disorders that often underlie these problems. A media expert to CNN, The Wall Street Journal, Time Magazine, The Oprah Winfrey Network, ESPN, The New York Times, USA Today, NBC News and the Today Show, among others, Mr. Weiss also has provided clinical training and program development for the National Institutes of Health, the U.S. military, and behavioral treatment centers throughout the United States, Europe and Asia.
About The Sexual Recovery InstituteSM
Since 1995, the Sexual Recovery Institute has been one of the nation's premier outpatient programs for men and women struggling with relationship, love and sex addiction. Based in Los Angeles, California, the institute offers confidential, affordable and gender-specific programs that encourage healthy sexuality and intimacy, including two-week intensives and individual, group and couples treatment. For more information, call (855) 893-5987 or visit http://www.sexualrecovery.com.
The Sexual Recovery Institute is a member of Elements Behavioral Health, an owner of a series of behavioral health programs located throughout the United States. The Elements Behavioral Health® family of programs offers comprehensive, innovative treatment for substance abuse, sexual addiction, trauma, eating disorders, and other mental health disorders. Through its programs, the company is committed to delivering clinically sophisticated treatment that promotes permanent lifestyle change, not only for the patient but for the entire family network. For more information, visit elementsbehavioralhealth.com.