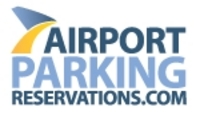 "Through remaining innovative and embracing changes in online marketing, website technologies and new media opportunities we hope to effectively serve thousands more travellers departing San Francisco and every other major US city via air travel."
(PRWEB) July 9, 2010
In addition to SFO the business successfully serves over 65 other major airports in the US with San Francisco being one of its customers most popular departure destinations.
Robert Bielecki, COO of the company commented: "The business is now in its tenth year of operation and despite the difficulties the travel industry is facing we continue to innovate and strive to remain the market leader in offering superb value airport parking wherever our customers depart. SFO parking has played a big part in our early and ongoing success and we have served approximately 90,000 travellers searching for affordable and convenient parking for San Francisco Airport."
AirportParkingReservations.com offers travellers an alternative to onsite airport parking which can be overpriced, congested and difficult to get into and out. By establishing relationships with hundreds of independent parking lot operators nationally the company is able to offer, through its website, the opportunity to compare and save on national airport parking. Through its sophisticated online reservation system its customers can find and reserve a parking space at any major airport in the country in less than two minutes. Customers can make parking decisions based on a range of options including price, self-park or valet parking, and proximity to the airport. Transportation is included to the airport and most lots are open 24/7 and are handicap accessible.
Robert Bielecki states: "Through remaining innovative and embracing changes in online marketing, website technologies and new media opportunities we hope to effectively serve thousands more travellers departing San Francisco and every other major US city via air travel."
###