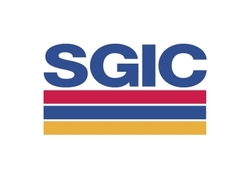 (PRWEB) December 15, 2009
SGIC is urging South Australian drivers to show some Christmas cheer, with car park bingles expected to spike in line with the festive season's shopping frenzy.
The car insurance provider is asking SA baby boomers to be particularly careful when parking, with data indicating that drivers in this age group were involved in almost 30 per cent of Christmas car park prangs last year*.
The SGIC research also found in South Australia:

around one in six collisions is parking related
Thursday and Friday continue to be the worst day for parking prangs
no-one owns up in nearly a third of car park bingles
the majority of car park crashes happen in busy shopping centres and precincts.
SGIC Car Insurance spokesperson Emily Gatt encouraged drivers to have patience and to show some courtesy in shopping centre car parks, especially at this time of year.
"Retail car parks are exceptionally busy at this time of year, so we should all allow some extra time to find a park and get in and out of shopping centre car parks," she said.
"No-one wants a bingle adding extra angst as we head into Christmas."
Ms Gatt said typical parking collisions involved reversing into other cars, runaway shopping trolleys and scrapes with pylons and poles.
SGIC offers these tips for less stressful Christmas parking:
Obey the parking rules and traffic directions and be alert for other drivers who don't;
When reversing in or out of a car space, go slow and don't just rely on your mirrors – look over your shoulder too;
Reversing cameras and sensors can help, but drivers still need to be aware of what is around them;
Where possible, reverse into a car space, so it's easier to see in both directions when pulling out;
Do your bit by returning shopping trolleys to their bay;
Use indicators every time you make a turn;
Don't pull out around cars that are waiting to drive into a parking space – be patient and give them room to move;
If you hit a parked car, do the right thing and leave a note with your details;
If you witness a collision, pass on any information you have to the innocent party.
*Based on SGIC comprehensive motor claims 2008/09
About SGIC
SGIC is a provider of Car Insurance, Home Insurance, Motorcycle Insurance and more in South Australia.
###