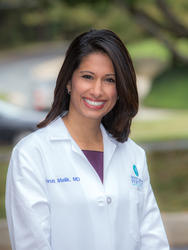 Freezing my eggs was 'fertility insurance' for me—an investment in my ability to start my family when I'm ready.
Rockville, MD (PRWEB) March 21, 2017
In its 25 year history, Shady Grove Fertility has grown to become the nation's largest fertility center, performing over 6,000 in vitro fertilization (IVF) cycles, including over 1,000 egg donation cycles, and an equal number of ovulation induction and intrauterine insemination (IUI) cycles annually. A treatment option offered at Shady Grove Fertility that has been on the rise for individuals and couples who are not yet ready to build their family, but want to preserve their fertility is egg freezing.
Shady Grove Fertility has been freezing eggs using the best freezing technology, vitrification, since 2009, performing hundreds of cycles each year. Thawing frozen eggs is an incredibly important aspect of the egg freezing program, as this is a very sensitive technique that can decrease chances of conception if not performed correctly. Given its size, Shady Grove Fertility has demonstrated it has the depth and breadth of experience with thawing that is unparalleled. More than 40,000 babies have been born at the center, and a growing number of those babies have been born from frozen eggs and embryos.
Shady Grove Fertility Reproductive Endocrinologist, Shruti Malik, M.D. is a physician who can relate to her patients who are considering egg freezing because she too made the decision to freeze her eggs. "Freezing my eggs was 'fertility insurance' for me—an investment in my ability to start my family when I'm ready," says Dr. Malik. "The truth is, I don't want to feel pressured to find a partner because my biological clock is ticking. Having frozen eggs means that when I find the right person, I'll be entering the relationship without feeling rushed into pregnancy," adds Dr. Malik.
To determine if a patient is the right candidate for egg freezing, Shady Grove Fertility adopted the Ovarian Assessment Report (OAR) to provide the best and most accurate ovarian reserve information. The OAR combines age with anti-Müllerian hormone (AMH) and follicle-stimulating hormone (FSH) levels. This combination is put into a proprietary algorithm to determine a patient's Egg Retrieval Score (ERS), which can help a physician assess if a patient is a good candidate for egg freezing.
"I've found that many women are nervous about freezing their eggs because they're afraid of what their test results will reveal," says Dr. Malik. "I encourage women who are trying to conceive or want to conceive in the future to have their ovarian reserve assessed. Many women are hesitant because they think testing is expensive, painful, and time-consuming. Although some women do experience slight discomfort after the procedure, egg freezing is more affordable and simple than you might think," adds Dr. Malik.
Shady Grove Fertility is one of only very few fertility practices in the country to offer financial programs for elective egg freezing for both the freezing and using frozen eggs to have a baby in the future. The Egg Freezing Discount Program offers women who may need multiple egg freezing cycles a treatment discount. Often times, women who elect the Fee for Service and later need to pursue subsequent cycles, will use the Egg Freezing Discount Program. With this program, the cost of freezing eggs will decrease with each cycle. The Assure Fertility Financial Program offered exclusively at Shady Grove Fertility is one of the only guarantee, flat-fee programs in the country for women interested in elective egg freezing. This program guarantees either a certain number of eggs or cycles. The Shared Risk 100% Refund Program for Returning Egg Freezing Patients guarantees a baby or a 100% refund for the cost of using her frozen eggs.
In a recently published study, Shady Grove Fertility assessed the performance of 1,171 egg freezing cycles for 875 women. At the time of the study, 117 of these women had returned to undergo 128 egg thaw cycles, using a total of 1,283 frozen eggs. The results from these 128 egg thaw cycles included 51 viable pregnancies, resulting in 55 children and 8 more on the way at the time of the study (12 of the pregnancies were twins). In addition, 62 good quality blastocysts remain in storage from these warming cycles for future attempts.
A woman's age is the single most important factor affecting fertility. In women ages 30 to 35, there is a gradual decline in the ability to become pregnant. After age 40, there is a sharp decline in conception and increase in complications making it difficult for women to conceive. Egg freezing offers women the option to preserve their fertility and plan for future family building options. To learn more about Egg Freezing, visit https://www.shadygrovefertility.com/treatments-success/egg-freezing.
About Shady Grove Fertility
Shady Grove Fertility is a leading fertility and IVF center of excellence offering patients individualized care, innovative financial options, and pregnancy rates among the highest of all national centers. 2016 commemorated 25 years of Shady Grove Fertility providing medical and service excellence to patients from all 50 states and 35 countries around the world, and over 40,000 babies born—more than any other center in the nation. Today, 39 physicians, supported by a highly specialized team of more than 700 Ph.D. scientists, geneticists, and staff care for patients in 19 full-service offices and six satellite sites throughout Maryland, Pennsylvania, Virginia, and Washington, D.C. Shady Grove Fertility physicians actively train residents and reproductive endocrinology fellows and invest in continuous clinical research and education to advance the field of reproductive medicine through numerous academic appointments and partnerships such as Georgetown Medical School, Walter Reed National Military Medical Center, the University of Maryland, and the National Institutes of Health. More than 1,700 physicians refer their patients to Shady Grove Fertility each year. For more information, call 1-888-761-1967 or visit ShadyGroveFertility.com.