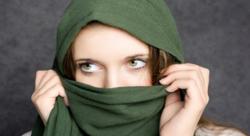 We are delighted to bring pure pashmina shawls and scarves to our international customers.
New Delhi, India (PRWEB) November 25, 2011
ShalinIndia, an online shopping store from India, has brought to its international customers high quality pashmina that is both pure and affordable.
"We are delighted to bring pure pashmina shawls and scarves to our international customers.We emphasize on the word pure because our pashminas are not blended with other yarns like silk or viscose. Unfortunately these days "pashmina" is used in a very generic way. Even viscose and polyester scarves are sold as "pashminas". Pure pashminas are made from the furs taken from under neck and under belly portion of a special goat found on the Himalayan region. In order to distinguish genuine pashmina from generic "pashmina", we are using the word pure", said Shalini Verma, founder of ShalinIndia.
"Traditionally pashmina cashmere scarves and shawls have been sold as very expensive items, something that only the rich could afford. Part of the reason was that the pashmina was handcrafted using handlooms. The process was very laborious and time consuming. This also created scarcity and thereby raised the prices. Today the manufacturing base has moved to the adjacent state of Punjab. Here the weavers are using power looms instead and bringing out industrial grade pashmina scarves and shawls, while retaining traditional and ethnic designs. This has helped reduce prices considerably though some of the emotional charm of wearing handcrafted cashmere scarf is lost", explained Shalini.
We are happy to launch our pure pashmina scarves at this time of the year. Winter is just
around and people are looking for warm and comfortable pashminas. Besides, this is also the gift season. People can make memorable gifts to their loved ones.
ShalinIndia pashmina scarves can be purchased online from its own scarfs or scarves store online, or from amazon marketplaces. ShalinIndia claims to make delivery of all orders within 3 to 5 days in any part of the world.
ShalinIndia, one of the premier online India shopping stores, specializes in selling India gifts, cultural and traditional products to customers around the world. Through an arrangement with Amazon, ShalinIndia keeps its inventory in five countries – US, UK, France, Germany, and Japan. This enables ShalinIndia to reduce not only delivery time but also shipping costs for its customers. ShalinIndia has maintained consistently high feedback ratings from its online
customers.
###