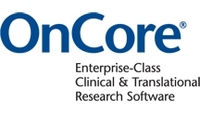 We began looking for a new clinical trials management system primarily because of our collaborative agreement with the Moffitt Cancer Center
Madison, WI (PRWEB) July 15, 2009
An institutional goal to develop collaborative partnerships with other research organizations was a key factor in the recent decision by the University of Florida Shands Cancer Center (UFSCC) to select OnCore(r) products in support of their clinical and translational research informatics needs. With the signing of the contract, the UFSCC has become the 25th cancer center to adopt the OnCore platform.
"We began looking for a new clinical trials management system primarily because of our collaborative agreement with the Moffitt Cancer Center," said Giselle Moore-Higgs, Assistant Director of Clinical Trials at UFSCC. "We wanted a system that would allow us to do collaborative clinical research and share data with other organizations and OnCore allows us to do that."
The OnCore platform is the product of PercipEnz Technologies, Inc., a software development company specializing in clinical and translational research informatics for midsized to large organizations. Using OnCore in conjunction with services available through the Crescendo Clinical & Translational Research Exchange (http://www.CrescendoEx.com), clinical research organizations are able to selectively share protocol, subject, and clinical data with their partners anywhere in the world. Crescendo services are seamlessly integrated with the OnCore platform.
Over the last decade, the people of PercipEnz have had the privilege of working in close collaboration with many world-class cancer research organizations. To date, there are 25 cancer centers, 18 of which are National Cancer Institute (NCI) designated, that have adopted OnCore to manage their entire research portfolios. Through the Onsemble community (http://www.Onsemble.net), this group of institutions interact on many fronts, making significant contributions to the development of shared best practices and providing direction in the continuous evolution of OnCore.
"It's a true pleasure to welcome the Shands Cancer Center into the OnCore community" said Srini Kalluri, president and CEO of PercipEnz. "I am quite certain that Shands will not only benefit from the collective contributions of the existing Onsemble membership, but they will also become a terrific contributor to the improvement of the broader cancer research operational context."
The UFSCC has set an aggressive timeline to transition from their legacy system to OnCore. "We hope to migrate our data and go live with OnCore for our clinical data by September first," said Moore-Higgs. In order to accomplish this, the cancer center clinical trials office will roll-out the system first. Once that group has fully rolled-out the system, the cancer center will begin reaching out to other research departments doing oncology trials throughout the university.
"We hope that OnCore will help us to expand the clinical trials program by allowing us to collaborate across the UF campus," said Moore-Higgs.
In order to meet the September deadline, the center has arranged resources to make the transition a priority throughout the summer. Work has already begun to clean up the legacy database in preparation for a smooth data migration.
The UFSCC will be implementing both the OnCore Clinical Research Management (OnCore-CRM) and the Biospecimen Management (OnCore-BSM) products.
OnCore-CRM offers a comprehensive set of modules for managing all aspects of clinical research:

Protocol & Subject Life Cycle Management
Subject Safety Management
Protocol & Subject Calendar Management
Study Financials Management
Electronic Data Capture and Data Management
Paperless Committee Management with ePRMS
Study Information Portal
Custom Reporting Technology
The fully integrated OnCore-BSM product supports all aspects of biospecimen and biorepository management:
Inventory Management
Annotation Management
Requisition & Distribution Management
Correlative Study Sample Management
Flexible Reporting Capabilities
The clinical and translational research activity at UFSCC (http://www.ufscc.ufl.edu) occurs primarily on the University of Florida's Gainesville campus. The University of Florida is one of just three institutions in the country that have a one-campus Health Sciences Center consisting of colleges devoted to medicine, nursing, dentistry, veterinary medicine, pharmacy, and public health and health professions. This unique environment provides an ideal opportunity to bring diverse individuals together to conduct cancer research and develop future treatment and preventive options for cancer patients. In addition, the center has strong working relationships with many community physicians across the state of Florida and southeast Georgia.
The multidisciplinary teams at UFSCC include individuals from many disciplines - surgical oncology, medical oncology, radiation oncology, pathology, diagnostic and interventional radiology, nutrition, and social work, as well as members from specialty medicine and surgical disciplines. Each team provides treatment options based on traditional methods, as well as innovative research alternatives.
Founded in 2000 and headquartered in Madison, Wisconsin, PercipEnz Technologies, Inc. develops enterprise-class clinical and translational research management software. The company's flagship product, the OnCore® informatics system, is the nation's most widely adopted clinical research platform among academic research organizations and cancer centers.
The OnCore platform is the result of nearly a decade of experience working closely with large research organizations, including many world-class NCI designated cancer centers and institutes funded by the National Institute of Health's Clinical and Translational Science Award (CTSA) program. By actively engaging users throughout the development process, PercipEnz delivers solutions that address the underlying operational challenges facing organizations and their staff.
###