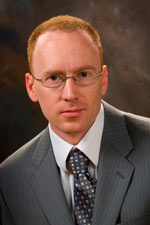 Atlanta, GA (PRWEB) October 30, 2014
Shane Smith is an estate planning expert and Atlanta attorney, who has just released a new report titled "How to Avoid the Seven Deadly Sins of Estate Planning". As a sought after speaker and educator Shane Smith is often asked about what strategies are really working to help consumers protect their families, their assets, and their peace of mind.
In an effort to share his valuable knowledge, Shane has written and recently released a new consumer awareness guide, which readers can get for free, titled 'How to Avoid the Seven Deadly Sins of Estate Planning.' In this report he is pulling back the curtain and sharing seven of his best ways to ensure your loved ones are protected.
Visit TheEstateAttorneyAtlanta.com to receive a free copy of the 'How to Avoid the Seven Deadly Sins of Estate Planning ' report.
About The Law Offices of Shane Smith
Estate Attorney Atlanta and The Law Offices of Shane Smith has prepared many Georgians for every contingency and given them the peace of mind everyone would want.
Shane Smith is the author of a book about trusts, estates, and elder law. He has two other books awaiting publication; a trust and estate book focused on business owners, and a guide for financial planners to help them assist their clients with trust and estate planning. He has also written numerous articles and has extensive experience as a speaker and educator in this area of the law.
Jason Slate, who heads up the estate and elder planning division, also has broad experience and extensive training in this area.
In fact, training in their office is ongoing. Laws and the tax code change constantly, and their attorneys are ready.
The Law Offices of Shane Smith serves the Metro Atlanta area including Fulton County, Clayton County, Henry County, Coweta County, Dekalb County, Douglas County, Muscogee County, Baldwin County, Clarke County, Gwinnett County, Spalding County, Fayette County, Paulding County, Cherokee County, Chattahoochee County, Marion County and Harris County.
Shane Smith
The Law Offices of Shane Smith
800-251-3040
TheEstateAttorneyAtlanta.com