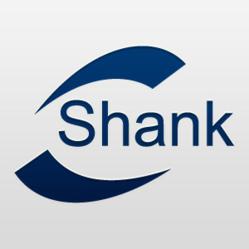 We have been an ingredient in several landmark accomplishments over the last century.
Cicero, IL (PRWEB) December 06, 2012
2012 marks 100 years of innovation at Shank Manufacturing, maker of precision machinery parts. And Shank, a family-owned business dedicated to American-made quality, is celebrating a rich history.
"We have been an ingredient in several landmark accomplishments over the last century," says Ralph Sutherland, National Sales Manager for Shank Manufacturing. "As machines have become increasingly intricate and more technologically advanced, they require parts with equal precision and refinement. Shank Manufacturing leads the industry in producing precision components."
One landmark accomplishment includes precision, custom parts developed by Shank for use in the successful Apollo 11 Lunar Landing Module space mission landing Neil Armstrong and Buzz Aldrin on the moon for the first time.
From early washing machines and railroad car parts in the 1920s to today's sophisticated aerospace and commercial refrigeration equipment, Shank Manufacturing leads the industry in developing advanced manufacturing techniques and quality products that meet and exceed industry needs for safety, quality, and time saving efficiencies.
For example, the innovative 800QR Refrigeration Valve introduced by Shank this year cuts the time it takes to replace this type of valve from one hour to a matter of minutes. This reduces downtime and repair costs—saving money.
"We have always counted on Shank to provide us with a high quality product at competitive prices," says Bill Tipperreiter, Manager, Refrigeration Product Sales at DualTemp Companies. "Whether we are retrofitting an old system to meet new standards and regulations or working on a complete new installation, we continually look to Cyrus Shank for valves that will suit our requirements. "
Company History
Where it All Began
Cyrus Shank started Cyrus Shank Company in 1912 making machine parts. In the mid 20s, Frank Kruppe, Sr., joined the company, which began manufacturing railroad axels and wheels, and early washing machines. The business remains in the Kruppe family today, headed by Frank Kruppe, III.
Trusted by the Department of Defense
By 1943, Cyrus Shank was one of only a few companies approved by the government to make parts for the Department of Defense. After WWII, Frank Kruppe's sons, Frank, Jr., and Robert, joined the family business at Cyrus Shank Company. Both served with distinction in WWII, with Frank, Jr., earning the Purple Heart and Bronze Star.
The Need for Custom, Precision Parts Grows
In the early 50s, the company moved from downtown Chicago to its current location in Cicero and began making relief valves for the ammonia refrigeration industry. The business continued to expand, with the incorporation of Shank Screw Products in 1961, forming Shank Manufacturing. In addition to supplying custom, precision parts for the aerospace industry, Shank continued its trusted relationship with the Department of Defense, providing components for the Trident Missile in 1979.
Continuing a Tradition of Innovation
Today, Shank Manufacturing actively invests in new technology and improvement processes to lead innovation in the precision parts industry. Cyrus Shank Company concentrates on producing relief valves and ammonia refrigeration valves for clients such as Tyson Foods, Walmart and Publix Supermarkets. Shank Screw Products is ISO 9000:2009 AS9100 Rev C certified and serves the aerospace, defense, hydraulic and pneumatic industries with high-precision, high tolerance components. Some of its clients include Boeing, Airbus and the Department of Defense for Aerospace.
Visit the company Facebook page ShankManufacturing for more information and to see historic photos and a timeline of important company events.
###
About Shank Manufacturing
Founded in 1912, Shank Manufacturing of Cicero, Ill., manufactures precision parts through two divisions: Cyrus Shank Company and Shank Screw Products. Cyrus Shank Company is a leading manufacturer of pressure relief valves, manifolds and hand valves. It is an ASME-certified company and its products are certified by the National Board of Boiler and Pressure Vessel Inspectors. Shank Screw Products is a custom manufacturer of high-precision high-tolerance parts. It is an ISO9001:2009 AS9100 Rev. C certified company and its products are featured in the OASIS international database of certified aerospace suppliers. All Shank products are manufactured in the U.S.A. At Shank Manufacturing, we pride ourselves on delivering the highest quality products on time, while being a true partner with our customers. Gold standard quality, expert craftsmanship and reliability are distinctive hallmarks of our products. Visit our website http://www.shankmanufacturing.com, like us on Facebook ShankManufacturing and follow us on Twitter @shankmfg.