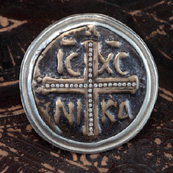 Each piece of our jewelry is meticulously hand crafted and we labor to find the perfect balance between spirituality and elegance, boldness and grace
Duluth, Georgia (PRWEB) May 07, 2013
Peace, Love & Decorating, a leading handcrafted women's jewelry retailer, has expanded its Shannon Koszyk Jewelry line to include the new Shannon Koszyk Fine Jewelry Collection.
Following repeated requests and increasing demand in the women's high-end, hand-made jewelry market, Shannon Koszyk created a line of fine jewelry accented with pave diamonds. Her new fine jewelry collection will feature many of Shannon's favorite original designs as well as new necklace, bracelet and ring designs. Each piece in the Shannon Koszyk Fine Jewelry Collection will be enhanced with a design of pave diamonds or a solitaire diamond. Shannon had a vision for her pave diamond collection of necklaces, bracelets and rings and that vision included stylishly combining pure metals with organic diamond stones to create unique, handcrafted jewelry with blended materials.
Like all Shannon Koszyk Jewelry, the fine jewelry collection is hand-made using natural metals such as sterling silver, bronze and antique brass but also includes diamond embellishments. The Shannon Koszyk Fine Jewelry Collection is perfectly accented with round, flat-topped diamonds with faceted sides. Shannon Koszyk artisans then skillfully set the round diamonds by pulling four corners of bronze metal up to individually secure each diamond into a stunning pave setting. The original Shannon Koszyk Jewelry line and the latest Shannon Koszyk Fine Jewelry Collection both include necklaces, bracelets and rings.
"Each piece is meticulously hand crafted and designed to find the perfect balance between spirituality and elegance, boldness and grace," explains Seattle based jewelry designer Shannon Koszyk.
The first introductions in the new Shannon Koszyk Fine Jewelry Collection, which feature pave diamond accents, include the Audaces and Kroner necklaces, the Signature ring and In the Name of the Father ring, and the top selling Coptic Cross bracelet. The diamond embellished Shannon Koszyk Coptic Cross bracelet is offered with a solitaire diamond accent in the center of the cross on a sterling bracelet chain or leather cord bracelet. The sterling Coptic Cross bracelet is also available with a row of pave set diamonds which follow the lines of the cross. Shannon's plans are to continue growing and expanding her collection of fine jewelry with new necklace, bracelet and ring designs that will be introduced as they are completed.
Peace, Love & Decorating was founded by Jana Contardi and Jennifer Cook. Their goal was to bring their customers the top boutique brands of handcrafted women's jewelry as well as home furnishings and home decor, designer lighting, vintage-style bedding, luxury bath and body products, specialty women's fashion accessories, and Old World Christmas and holiday decor. Peace, Love & Decorating also offers an exceptional selection of unique gifts for all occasions including weddings, baby, birthdays and much more.
Peace, Love & Decorating is online at http://www.peaceloveanddecorating.com or visit the retail brick and mortar store located just thirty minutes north of Atlanta. Peace, Love & Decorating offers an eclectic variety of Old World, French and other European styles mixed with vintage and urban flair. A fashion forward destination featuring many sought after brands and manufacturers of home decor and women's specialty items in the marketplace. Peace, Love & Decorating moved their new store location in March, 2012. Their unique retail store is now located in a century old building in the historic section of downtown Duluth, Georgia at 3129 Main Street. Through extensive renovations, Jana and Jennifer transformed the building and restored much of the original character that now provides the perfect setting for their French inspired, European style.