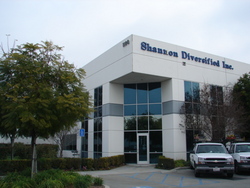 "...we not only grew through new customer acquisition, but through incremental gains with our existing clientele as well."
Ontario, CA (PRWEB) March 30, 2011
Shannon Diversified Inc, the west coast leader in commercial restaurant cleaning and grease fire prevention services, released 2010 financial data this week that highlighted significant growth in 2010. A result of targeted, proactive new advertising methods and a focus on the core clients it serves, the results have company management encouraged and optimistic about 2011 and beyond.
Company owner Michael Shannon stated, "We didn't become the leader in our market by accident, and in order to offset subpar 2009 results, we had to make sure we continued to lead. I'm proud that we not only grew through new customer acquisition, but through incremental gains with our existing clientele as well. In some cases we added new locations to our service schedule, and in others, we offered new services. In both cases, we benefited from our stellar reputation with our existing clients."
The growth was no accident. Shannon Diversified started 2010 with a focus on the Internet. To begin, new investments were made in an enhanced, redeployed website that better articulated the message of top quality service and long-standing relationships. The new site includes client testimonials and resources aimed directly at the restaurant and commercial kitchen markets. Once in place, targeted online advertising tactics were employed that put Shannon Diversified right in front of those considering their services.
Interactive Marketing Consultant Marc J. Wymar, who has worked with Shannon Diversified since early 2010, had this to say, "Mike Shannon gets it. He understands that even in a difficult economic environment, wise investments and a focus on what got you there, pay-off. It can be tough to free up budget when business is declining, but he made those tough decisions, and he is better off for it. 2011 should be even stronger now that we are at full speed!"
Beyond new marketing and advertising investments, Shannon worked hard to expose additional service offerings to their clientele. Services like repairing deficiencies within their current exhaust hood system, deep cleaning of the entire kitchen and appliances, and resealing of concrete floors, became a chance for Shannon Diversified's clients to save money and work with a trusted partner. Additionally, cost savings for clients who added additional locations to their service schedule with Shannon provided a win-win for both the client and Shannon.
"In 2010, we added over 240 new venues to our regular service schedules, brought on significant new client accounts, and saw an increased demand for the value-added services we provide to our clients. All of these things are a testament to our focus on providing the best service possible. They reinforce our belief that despite tough economic times, opportunities exist for those who truly stand on the side of their clients and are willing to put in the work to build lasting relationships." added Michael Shannon.
About Shannon Diversified Inc.
Shannon Diversified, Inc. is the leading west coast provider of commercial and industrial kitchen hood exhaust system cleaning and kitchen hood exhaust maintenance services. Shannon Diversified Inc. has been providing specialized maintenance and restoration services to the commercial and industrial community for over 20 years. Shannon Diversified Inc. is I.K.E.C.A and NFPA Certified. To learn more, visit their website at http://www.ShannonCo.com, or contact Ryan Stephens at 800-794-2345.
###