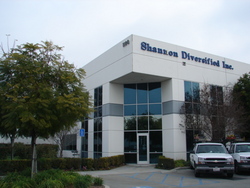 The guide provides insights into the services, equipment and cleaning products that provide the best results.
Ontario, CA (PRWEB) November 30, 2010
Shannon Diversified has provided restaurant hood cleaning services for over 20 years. With many large restaurant chains, national fast food chains and prominent upscale eateries on their client roster, providing top level service and the most effective hood cleaning services has always been the mission. Now, Shannon Diversified is providing a synthesis of this experience to restaurant owners by offering a comprehensive guide and accompanying check list to help them evaluate the vendors they do business with.
Company owner Michael Shannon states, "We are the West Coast leader for a reason. Large companies, like Wendy's, cannot afford the liability of a cut-rate hood cleaner and expect good service. The problem is that no business can afford cut-rate, and all businesses should be able to expect good service, whether they are a 1 unit location or a large chain. This guide empowers them to change the conversation with their vendor."
The guide provides insights into the services, equipment and cleaning products that provide the best results. It outlines the steps that top quality hood cleaners take to ensure that a client is protected from the dangers of a poorly maintained exhaust system. Commercial restaurant owners are encouraged to evaluate their vendors to ensure compliance with safety regulations and to protect them from potential hazards.
"Most new clients we inherit from other restaurant hood cleaners have deficiencies in their exhaust systems and are not in full compliance with code requirements." noted Michael Shannon. "We make it our mission to fully inform our clients and make any necessary modifications so they are protected and can rest assured that their exhaust system is operating safely and efficiently."
About Shannon Diversified Inc.
Shannon Diversified, Inc. is the leading west coast provider of commercial and industrial kitchen hood exhaust system cleaning and kitchen hood exhaust maintenance services. Shannon Diversified Inc. has been providing specialized maintenance and restoration services to the commercial and industrial community for over 20 years. Shannon Diversified Inc. is I.K.E.C.A (International Kitchen Exhaust Cleaners Association) Certified as required by NFPA 96. To learn more, visit their website at http://www.ShannonCo.com, or contact Ryan Stephens at 800-794-2345.
###