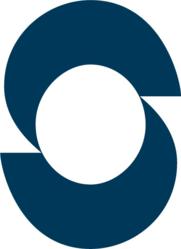 "I'm excited to be a part of the Shapiro family. Shapiro's strong focus on customer service as well as employee development is a rare commodity in today's market."
Charleston, SC (PRWEB) April 25, 2012
Samuel Shapiro & Company, Inc., a 96-year old logistics leader, is welcoming Kay McGaha to its leadership ranks as the Branch Manager for its Charleston office.
Kay, a licensed Customs broker since 1996, brings over 22 years of import, export, and NVOCC experience with companies such as DHL Global and Seko Worldwide. While at DHL, she was responsible for managing the workload for its Customs clearance team while meeting daily goals and production targets. McGaha was also heavily involved in employee training and ensuring adequate coverage in a 24/7/365 operations-type environment. At Seko, Kay played the role of Import Manager and led a complete restructure of its international department, creating systems and checks to ensure timely and accurate workflow.
In this new position, McGaha's main objective will be to grow the Charleston branch while ensuring Shapiro customers continue to enjoy outstanding levels of customer service. "I'm excited to be a part of the Shapiro family," says Kay. "Shapiro's strong focus on customer service as well as employee development is a rare commodity in today's market."
"We are very excited to have Kay on board," noted Margie Shapiro, Shapiro's President and CEO. "We welcome both her entrepreneurial spirit and her strong focus on employee development and growth, two of our core values."
The Port of Charleston is one of the busiest container ports along the Southeast and Gulf coasts and, with major investment in supporting the expected surge of post-Panamax ship traffic already underway, it is likely to experience robust growth in the coming years. "The Port Charleston presents an exciting and unique opportunity for our continued growth," Kay noted. "I am proud to be a part of this great team and look forward to working with the talented professionals here in Charleston."
###
Samuel Shapiro & Company, Inc. has been serving the international trade community since 1915. It was founded in Baltimore, MD (headquarters) and has branch offices in Charleston, SC; Dulles, VA; Philadelphia, PA; Atlanta, GA; and Rosedale, NY. Its mission is to achieve, manage and deliver the highest quality of personalized customer service in global transportation and regulatory compliance. For more information, visit http://www.shapiro.com.