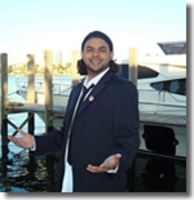 "i went from being a humiliated, dead-broke, college dropout to earning $42,000+ in less than 30 days" & sought after Marketing Consultant & Speaker all within 9 months ;-) DON'T reinvent the wheel, use a PROVEN platform to help YOU Succeed Online...
(PRWEB) June 24, 2010
Shaqir Hussyin speaks at the Social Media Millionaire Summit at the Millenium Gloucester Hotel, in front of hundreds of entrepreneurs, there was well over 1300+ people that attended Mark's event that week. Shaqir Hussyin CEO of http://TheLucrativeHomeBasedBusiness.com Spoke with Jani G on Social Media and how to make huge amounts of cash utilising the social media platforms available for everyone to use to market their online business...
also revealed his famous twitter marketing sniper method, where the audience were literally gob-smacked, as he was finding red hot buyer leads.... live on Stage!
And explained in detail how he generated over $24k+ in a month using Twitter, and how to promote affiliate products and make a cool $50 per hour without building a website, learning any technical knowledge or having your own product.
The process he takes prospects and why dealing with high ticket items is way better than trying to flog $27 ebook's...
Mark Anastasi holds several high end seminars in London every year, attracts some of the net's leading speakers, and budding entrepreneurs that are new to internet marketing and advanced marketing, his newest event Mark Anastasi Clickbank Millionaire Event In London is being held next month, so if you have not had the chance to make it out yet, you still have the opportunity to attend the next free marketing event before the year is over!
Shaqir Hussyin shared on stage of how important it was to give out Value, and he practices exactly what he preaches, he's site http://FreeMarketingWebinars.com is dedicated to teaching online marketing for entrpreneurs.
He also shared his story of how he soaked through over $40,000+ worth of marketing, self development and financial education at the age of 21, how he ditched university in his final year fought through: battled
critics, overcame adversity, and followed his dreams. Shaqir understands and relates to you, he understands the needs and desires of hos customer avatar at a very deep level, this is one of the reasons he says he has done incredibly well...
it's not about what he does, it's always about how can he benefit you...
he mentions in his speech that one of his biggest dreams in life was to speak from stage ever since he was a "little kid"
and at the age of 21, he feels truly blessed and humbled by the experience, world class Speaker Mark Anastasi allowed him to get on his stage and speak to his clients. (Mark recently won the "Best Internet Marketer Award 2010)
Shaqir Hussyin revealed the strategies of how he consistently generates 5 figure+ months…
And even 5 figure+ days (",)
Smack bang in the middle of a "recession" ?
He say's "I highly recommend attending marketing event, and hopefully, I'll catch you at another upcoming seminar in London or anywhere else in the wolrd!" (do come and say Hi)
Amongst the marketing experts in Mark Anastasi Marketing Event in there were a handful of elite marketer's such As Adam Gingsberg, ebay marketing expert, creator of speedlings, myself, Shaqir Hussyin, Dean Hunt, donna-fox, jim graham, Kavit Haria, mark anastasi, Milli Ponce, Paul Mahony, Ryan Pinnick, Saj P, Simon Coulson, Simon Zutshi, Sohail Khan, Steven Essa, Chris Farrell, Tracy Repchuk, Trevor "Toecracker" Crook, Phil Henderson, Jani G...
Shaqir Hussyin is currently seeking 37 "serious entrepreneurs" to coach in 2010 to the $10k a month level,
If YOU are serious about creating a killer income online without the B.S visit http://TheLucrativeHomeBasedBusiness.com
###