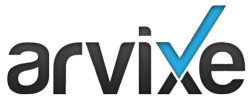 Shared web hosting services from Arvixe were selected as the number one option for affordable web hosting for 2012.
Calabasas, CA (PRWEB) February 14, 2013
Arvixe, a shared web hosting company specializing in services for Drupal, Joomla and Wordpress based websites, has been awarded the best affordable hosting provider award from HostReview, a popular web hosting guide. Every year, HostReview chooses the top 10 providers in cost effective web hosting services worldwide. Arvixe was given the top spot for 2012 for its accomplishments in assisting businesses and individuals start an online web presence with an affordable pricing structure and robust technical features paired with solid customer support. At the same time, Arvixe was also selected for the Readers' Choice Award for the best web hosting provider for 2012. HostReview's annual awards have grown to become one of the most prestigious forms of recognition in the web hosting industry today.
"We started these annual awards seven years ago to give quality hosting providers like Arvixe an opportunity to gain more exposure for their services and offerings," says Darren Tabor, CEO of HostReview. "We also wanted to give our large community of industry experts and web hosting users the chance to share their two cents about who they think is doing a great job in the industry and deserves recognition. The awards have become an important part of how we help consumers and businesses around the world make informed decisions about which web host to choose."
Shared web hosting services from Arvixe were selected as the number one option for affordable web hosting for 2012. HostReview's yearly awards were set up to recognize providers that have made an outstanding contribution to the web hosting industry. They closely evaluate a variety of factors when making their selections. The affordable web hosting award is based on criteria such as overall affordability of the services, level of customer support, and the technical infrastructure and features offered with plans. The Readers' Choice Award is a community-focused part of the awards, using feedback from industry experts and customers to select the most popular web hosts. Arvixe came out on top of the over 20 other web hosts nominated for the category. More than 10,000 individuals took part in the nominations and voting process for the awards. Arvixe has won various awards in the past for their VPS, ASP .NET and shared web hosting services, including a recent nomination by Inc. Magazine as the 10th fastest growing company in the IT sector. Arvixe offers users an array of affordable and powerful services for setting up an online presence, including various options for reliable blog hosting, offering the largest choice of blogging software installations on the market.
"We are a support centered company," shares Arvand Sabetian, Founder & CEO of Arvixe. "All of our processes revolve around insuring that we are providing the best possible support to our customers in our industry. At the same time, we like to make sure that customers feel that they can use us regardless of what they plan on doing on the web. We've gained the reputation of providing the technology, resources and applications that many of our competitors simply do not."
To find out more about shared and blog hosting plans from Arvixe, please visit http://www.arvixe.com/ or call 1-888-927-8493. For more information on HostReview, go to http://www.hostreview.com/
About Arvixe
Founded in San Luis Obispo, CA, Arvixe is a privately held limited liability corporation built on a basis of solid groundwork and planned growth. Since 2003, Arvixe has been hosting thousands of personal, small business and enterprise websites on a global level, with Arvixe Linux Hosting and Arvixe ASP .NET Hosting leading the way. Arvixe has received several awards from HostReview for being a top 10 fastest growing company, a top 10 budget web host, and winner of its Readers' Choice award.
All company names and products mentioned in this release are trademarks or registered trademarks of their respective holders.