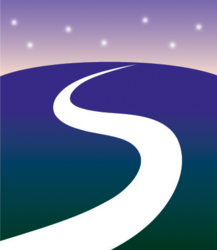 We hope to put an end to the stories of manipulation and abuse that surface in programs like the upcoming one on CNBC.
El Paso, TX (PRWEB) January 29, 2013
On January 31, CNBC will air a program called "Death, It's A Living." It is being billed as an expose of the dark side of the funeral industry. Viewers will learn about industry procedures, prices and profits. SharedSorrows.com was launched in 2012 to assist bereaved families who must make final arrangements for a loved one. Jessica DeHoyos, Chief Marketing Officer points out that most funeral homes operate with high standards and values, "but a few practitioners have given the entire industry a bad reputation," she says.
SharedSorrows.com helps families address the five most pressing issues surrounding the death of a loved one. "Before making final arrangements, we encourage families to make use of our free planning tools and resources," says DeHoyos. By spending 30 minutes evaluating options and creating a final arrangements plan, a family can save hundreds or thousands of dollars—and they will be in control of the decision-making process rather than having to rely on someone else.
SharedSorrows.com also links users to trusted providers who can provide the necessary goods and services at fair prices and with reliable service. This allows users to evaluate the prices offered by a funeral home before agreeing to any purchases.
There are a number of other services available through SharedSorrows.com including communications tools, grief care and obituary assistance. Military families will find resources specific to their loss and members of the clergy have special resources to meet their needs.
"There are so many decisions that have to be made when a loved one passes away," says DeHoyos. "It can truly be overwhelming which allows unethical providers to take advantage of a bereaved family. Shared Sorrows gives you the knowledge to make informed decisions and create the most fitting tributes for your loved one," she adds. "We hope to put an end to the stories of manipulation and abuse that surface in programs like the upcoming one on CNBC."
# # #
Launched in April 2012 by Benjamin Stewart, along with his family and several close friends. SharedSorrows mission is to give people the power to share and plan the funeral of a loved one in the privacy of their own home. Anyone can use our Funeral Resources to Plan and Memorialize their loved ones, as well as share what they've done with the people they know and trust. SharedSorrows is a privately held company and is headquartered in El Paso, TX. For more information on SharedSorrows.com, please call (888) 670-9323 or visit http://www.sharedsorrows.com